Butterfly in the sky
I can go twice as high
Take a look
It's in a book
A Reading Rainbow
Do you remember getting your summer reading list at the end of the school year? Maybe it's a habit, but as an adult I still create a summer reading list for myself. Now it's a little harder to find time with work and blogging taking priority, but I love taking out some time and flipping through a book whether on my Kindle or the pages of a physical book.
Bookshelf to Big Screen
I'm a big believer in reading a book before even considering seeing it in theaters. Perhaps, that's why I've been slightly underwhelmed by a lot of the YA series turned movies (Hunger Games, The Divergent Series) The books are usually ALWAYS so great and while I love seeing them on the big screen – sometimes it doesn't compare to what I felt when reading.  For example, if I told you I Kim Kardashian ugly cried reading The Fault in Our Stars it wouldn't do the cry justice.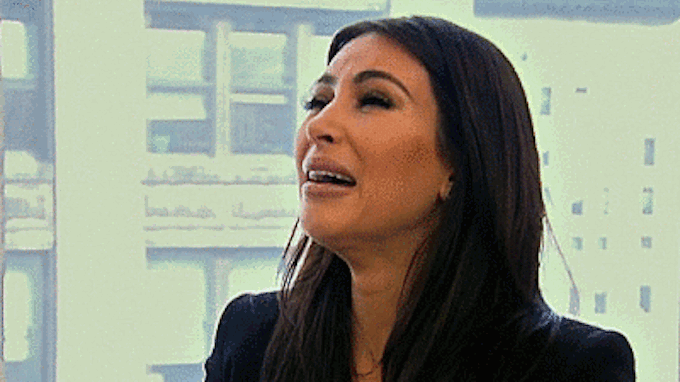 Did I get a little sniffly watching the movie – absolutely, but nowhere near the same emotions were emitted as when I turned the pages. With that being said, I did complete quite a few bookshelf to big screen reads this summer.
Ay yi yi. So I just gushed about The Fault in Our Stars, but I can't do the same for Paper Towns. I was so disappointed in this novel.  I struggled to get through Quentin, the main character's, constant obsession over a manipulative and selfish girl- Margo Roth Spiegelman.  And he continues to call her Margo Roth Spiegelman throughout the book. The parents in this book were unrealistic. The other characters in the book with the exception of Radar are just as unlikable.  The story had potential and I wanted to like it, but I was seriously underwhelmed.  I was excited to see the movie before reading the book, but will wait until it hits HBO or Redbox.

The Duff: (Designated Ugly Fat Friend) by Kody Keplinger
Designated ugly fat friend? What kind of misogynistic mess is that, you say? Don't let the title turn you off.  I love YA fiction, but sometimes they are just too "young".  This book, while set in high school, is something every girl can relate to. Every girl at time has felt like the designated ugly fat friend. The DUFF doesn't just mean ugly or fat. It's the feeling of insecurity we all feel at one point or another.  Am I pretty enough? Smart enough? Funny enough? This novel takes you through that narrative wrapped in humor and snarky comebacks. I loved this book and would highly recommend it. I'm a big fan of Mae Whitman from Parenthood, and she kills it in this movie.


Gone Girl by Gillian Flynn
I know. I know. I'm late to the game. I've been avoiding Ben Affleck, his stubble, and all the chatter about how crazy Rosamund Pike's character Amy Dunne was until I could sit down with this book. And boy did Gone Girl live up to it's expectation. I'd also add that the movie did not leave me disappointed either. For those of you have neither read the book or watched the movie, I won't spoil it. However, I will say the books draws you in from the first chapter.  By the time you get to Part Two of Gone Girl, the intensity level is kicked up a notch.  It's dark and twisted and I loved it.
Speaking of crazy ladies – let's talk Serena Pemberton. Serena is the Amy Dunne of 1929. Now I'm pretty sure I'm supposed to hate her, but I loved the badassness of Serena. Does she do or attempt some unforgivable things? Absolutely, but she knows she's a baddie and makes no apologies for it.  As far as the movie, J Law and Bradley Cooper's chemistry is everything. While the movie has quite a few differences than the novel, it's definitely worth watching.
Memoirs

Misadventures of Awkward Black Girl by Issa Rae
I love Issa Rae and her ABG webseries (and I'm anxiously awaiting her HBO show), so I was very excited about the book. Issa Rae is hilarious, but this book wasn't. I purchased the audiobook and it made for decent background noise sitting in traffic. There were some very funny parts and I learned a lot about Issa Rae, but it was a little disappointing overall.
Currently Reading:
Every blogger and her cousin has been gushing about this book, so I thought I would check it out. I haven't gotten that far, but I am finding Sophia (the founder, CEO, and creative director of Nasty Gal) has such an interesting story. She opens the book with: "I have three pieces of advice I want you to remember: Don't ever grow up. Don't become a bore. Don't let The Man get to you. OK? Cool.  Then let's do this." Uh yes!!


The Walking Dead, Compendium 1 by Robert Kirkman
Listen call me a nerd, but I absolutely love The Walking Dead TV show. Since becoming a fan, I've wanted to get my hands on the comics – which are brilliant. I've only put a small dent into the compendium, but am thoroughly enjoying it even without my boo Daryl Dixon.
To Read:

The Woman I Wanted To Be by Diane von Furstenberg
This is currently an audiobook on my Kindle that I can't wait to get to. I've heard that Diane's reflections in this book are so inspiring and I'm interested to listen to this one.
What books have you read this summer? Any favorites or books not worth picking up? I'd love to hear your suggestions.