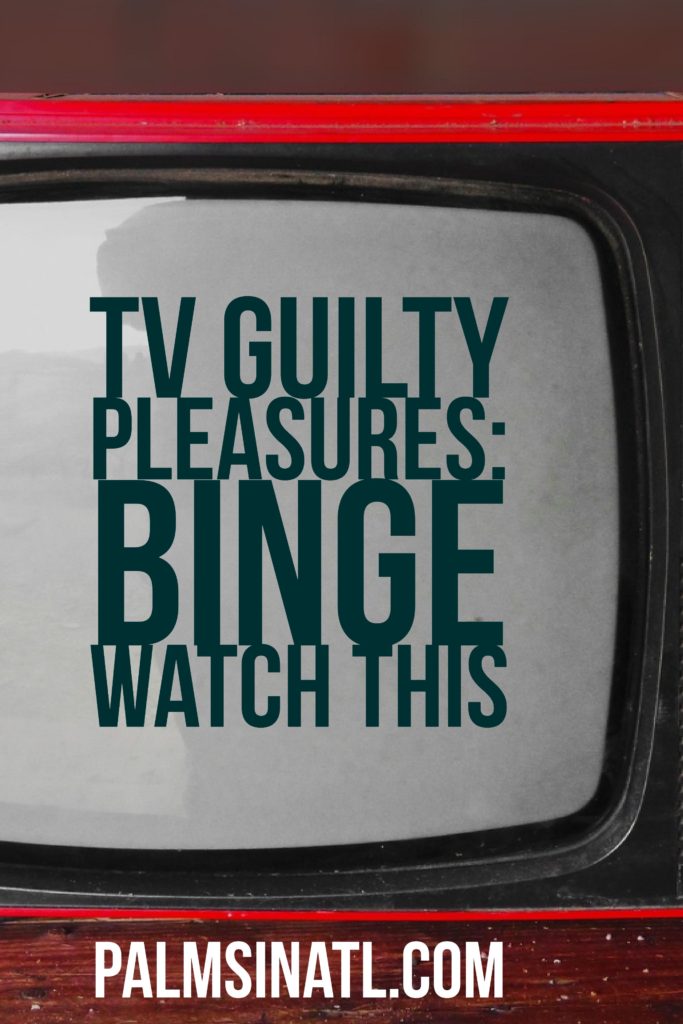 Hi. My name is Donni and I like to binge watch shows on Netflix and my DVR currently only has about 30% recording space left. TV is my guilty pleasure. I judge the costuming, music and writing. In my head, I'm the late great Roger Ebert. If I could get a job reviewing TV shows (and attending music festivals) I'd be the happiest person in the world. Besides the usual suspects that I've blogged about previously – Scandal, Grey's Anatomy, How to Get Away With Murder, Empire and Orange is the New Black – I've got a ridiculous list of shows that I currently watch or plan to binge watch on Netflix. You know how there's always that one friend or coworker that's like: have you seen [insert show here]. A typical response is to smile and nod, perhaps say no and keep it moving. I actually go and research the show and see if it's worthy to add to my list.
Y'all I promise that there isn't a Donni imprint on my couch. I get out to walk my dog and I leave my apartment fairly often. Admittedly, the cold weather has caused me to turn down a lot of invitations to go out. When it warms up in Atlanta and officially becomes eat-on-the-patio weather, I will not be stopped. However, my love for TV will go on. If you're looking for some new shows to check out or need a new show to binge watch this weekend – I've got a list for you. P.S. Stick around until the end of the post for a giveaway announcement 🙂
Binge Watch This
Unbreakable Kimmy Schmidt (Netflix) –   Season 2 Returns April 15
This Tina Fey-produced sitcom is hilarious. I'd been eyeing it on Netflix for a while and finally hit play and am so glad I did. Kimmy Schmidt (Ellie Kemper) is a woman who was held captive for years in an underground bunker by a crazy priest (Oh, hey Jon Hamm). The first season follows her as she attempts to start her life anew in New York City.  Playing Titus Andromeda, Tituss Burgess steals the show.  His character, Kimmy's roommate, is a struggling performer whose dream is to land a role on Broadway. He even put on his own low-budget performance of The Lion King. The entire cast is great, but I found myself laugh-crying to many of his lines.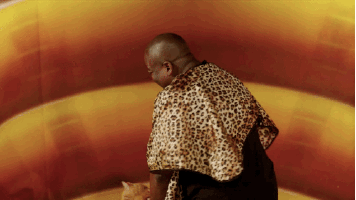 P.S. The theme song will definitely get stuck in your head.
Quantico (ABC) – Currently airing season 1
Quantico follows Alex (Priyanka Chopra) and her fellow FBI trainees as they try figure out whether she or one of her classmates engineered the biggest terrorist attack in the US since September 11th. Each episode flashes forward and backwards as we learn about the characters and get more information on the attack. If you're going to watch this show you're going to have to overlook the fact that everyone is entirely too beautiful. On an unrelated note: I have a serious girl crush on Priyanka Chopra – who has been a major force in Bollywood for years. She's gorgeous and she beat Jimmy Fallon in a wing eating contest. Hello #WCW.

Once Upon A Time (ABC) – Currently airing season 5
Once Upon A Time brings the the heroes and villains from fairy tales to life. There's romance, a lot of drama, a lot of humor and again your favorite Disney characters are brought to life. It's so interesting to see how the characters are in this setting compared to how Disney, likely, first introduced them to you. How can you really be mad at a show that has a really hot Pinocchio, Snow White is sort of a bad ass, and you get to take trips to the Enchanted Forest? I dare you to binge on seasons 1 – 4 on Netflix.
Love (Netflix) – Season 1 streaming

In this Judd Apatow creation, "nice guy" Gus (Paul Rust) get his heart broken and the show follows him in the  aftermath of the breakup. Gus meets the very complicated Mickey (Gillian Jacobs) and relationship mayhem ensues. Love definitely feels like a Apatow production, think Forgetting Sarah Marshall with a sprinkle of Knocked Up. 
You're the Worst (FXX) – Binge watch the first 2 seasons

If Judd Apatow isn't your cup of tea, I've got a similar option for you – You're the Worst. My friend literally forced me to watch this (Oh, hey Toni!) and I'm glad she did. The main characters – music publicist Gretchen Cutler (Aya Cash) and egotistical author Jimmy Shive-Overly (Chris Geere)— are quite simply awful people who we watch fall in love. It's basically a super unconventional rom-com with some hilarious secondary characters that will keep you entertained.
Agents of S.H.I.E.L.D (ABC) – Currently Airing Season 3
I'm a bit of a nerd. I have a running list of all of the upcoming comic book movies that are in the pipeline. This show is like the perfect place holder in-between Marvel movies. (Side note- We're less than two months away from the new Captain America movie.) Also, no list of TV show recommendations would be complete without at least one Joss Whedon production (Buffy, Firefly, etc.). If you like or even are slightly interested in any of the movies in the Marvel Universe (Thor, Iron-Man, Avengers, etc..) you'll probably dig this show.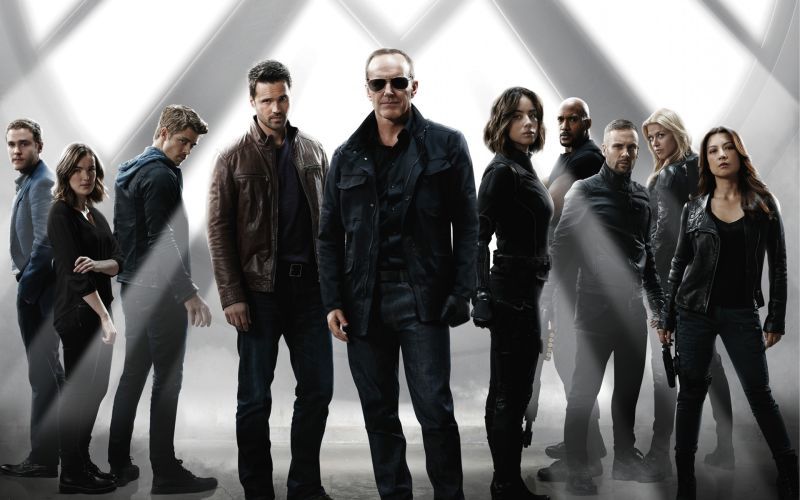 Nashville (ABC) –  Season 4 Returns March 16
Lennon and Maisy are reason enough to watch Nashville. These girls can saaaaannng. Nashville is basically a soap opera with a country backdrop. The series follows Rayna Jaymes (Connie Britton) Nashville's original queen of country as she tries to stay relevant in the ever-changing music landscape and deals with family drama like no other. Juliette Barnes (Hayden Panettiere) is the younger (troubled) country singer that's trying to claim a place at the top of Nashville and Hollywood. Throw in the added drama of closeted country singers, newcomers trying to break into the biz and the coolest cameos and you have a wine and popcorn bingeworthy affair.
The Mindy Project (Hulu) –  Returns April 12
When Fox cancelled The Mindy Project, I took it personally. I love Mindy Kaling and her brand of humor. Do I sometimes question the choices her character- Mindy Lahiri – makes, yes. However, the pop culture obsessed OB/GYN and her coworkers give me life. Nurse Morgan (Ike Barinholtz) is also probably one of the funniest characters on TV.

"Number two sexiest female organ: the butt. Number one sexiest female organ: the brain. The ba-donk-a-donk and the ba-think-a-think." – Morgan Tookers
Can Morgan just be a real person so that we can be friends?
Old Faithfuls
Buffy the Vampire Slayer – Seven seasons of Buffy Summers!! Take it slow folks and revel in the genius of Joss Whedon and one of the best love triangles of all time (Team Spike 4eva!).
One Tree Hill – Please refer to the Nathan & Haley portion of the favorite TV Couples post.
Parenthood – I highly recommend that you spend 103 episodes with the Bravermans and make sure you have plenty of tissues on-hand. The cast and story lines are phenomenal. I even love the opening credits: May God bless and keep you always.
I could probably and will likely write a part two for this as I'm already thinking of some faves I didn't list. Anyways read more for the giveaway details.
GIVEAWAY DETAILS
Prize: $200 Target Gift Card
Giveaway organized by: Oh My Gosh Beck!
Rules: Use the Rafflecopter form to enter daily. Giveaway ends 3/30 and is open worldwide. Winner will be notified via email.
Are you a blogger who wants to participate in giveaways like these to grow your blog? Click here to find out how you can join a totally awesome group of bloggers!
What shows are you currently watching? As you read, I'm always looking for suggestions. Leave a comment below.