It's been awhile since we've had a new Palmetto Peaches' playlist. I've had this running list of cover songs on a memo on my phone for forever so I though why not share some of my all-time favorite cover songs. To be fair, the originals are amazing, but I like what the artists did with their version.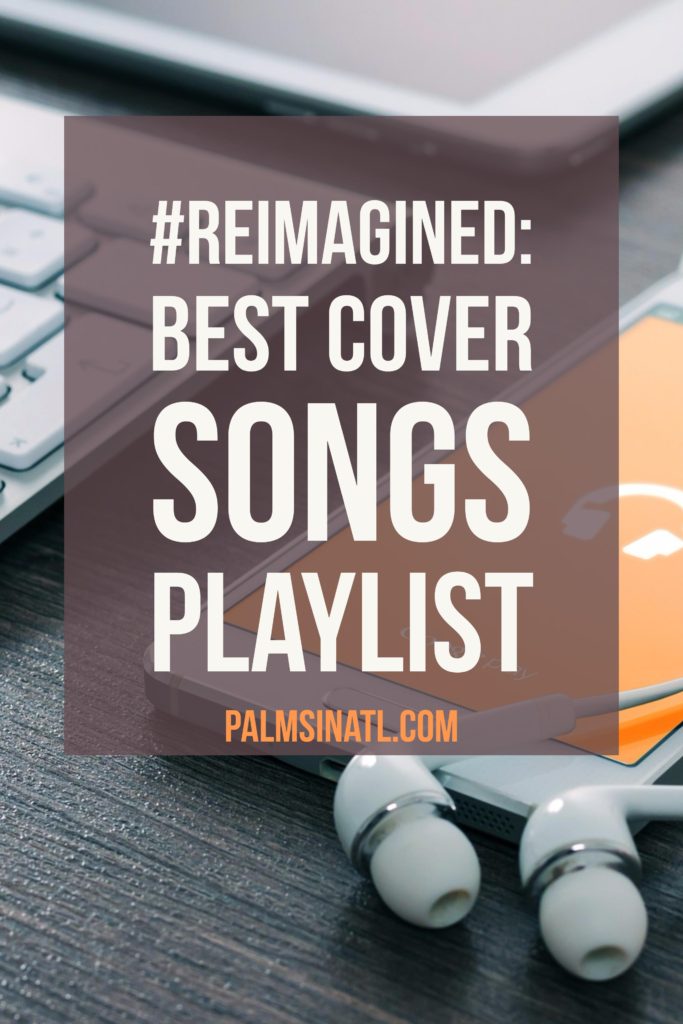 Let me go ahead and put it out there that Queen Kelly Clarkson is the champion of cover songs. This entire list could be Kelly Clarkson covers because she is just that good. There's a fantastic playlist of Kelly Clarkson covers I highly recommend. She kills every genre. I'm also quite partial to Ed Sheeran cover songs. My ringtone on my phone is his cover of "Trap Queen". Yes, still. No apologies.  I know YouTube is full of amazing singers covering songs (I'll quickly mention that's how many of us fell in love with Tori Kelly), but for this playlist I decided to stick with covers from established artists. I couldn't find a few of my favorites on Spotify, so I've linked them in the list below.
P.S. Music lovers do not yell at me for including Jeff Buckley's version of "Hallelujah" on the list – I know there are dozens of amazing versions of this song. I just happen to like this one 🙂
#Reimagined: Best Cover Songs
Maroon 5, "Sex & Candy" (Marcy Playground)
Iron & Wine, "Such Great Heights" (The Postal Service)
The Fugees, "Killing Me Softly" (Roberta Flack)
Whitney Houston, "I Will Always Love You" (Dolly Parton)
Ike and Tina Turner, "Proud Mary" (Creedence Clearwater Revival)
Aretha Franklin, "Respect" (Otis Redding)
Jeff Buckley, "Hallelujah" (Leonard Cohen)
Mark Ronson ft. Amy Winehouse, "Valerie" (The Zutons)
UB40 "Red Red Wine" (Neil Diamond)
Lennon & Maisy, "Boom Clap" (Charli XCX)
Nelly, "Die A Happy Man" (Thomas Rhett)
Otis Redding, "Try a Little Tenderness" (Ray Noble Orchestra)
Johnny Cash, "Hurt" (Nine Inch Nails)
Christina Aguilera, Lil' Kim, Mya and Pink, "Lady Marmalade" (Patti Labelle)
Lauryn Hill, "Can't Take My Eyes Off Of You" (Frankie Valli)
John Mayer, "Free Fallin'" (Tom Petty)
Ellie Goulding, "Your Song" (Elton John)
What are some of your favorite cover songs? Which ones need to be added to this playlist? Leave a comment below.