There are two things in this world I know I love for sure: the arts and events with open bar.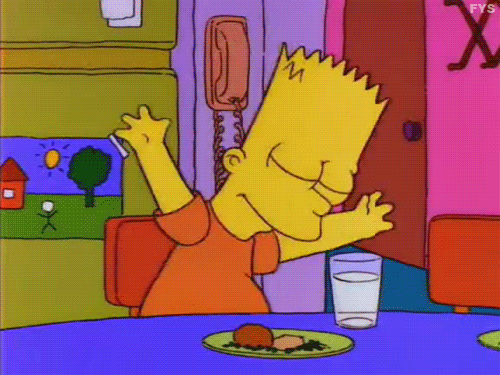 Last Saturday, I joined the PeekABoo PrettyGirl Foundation, Inc. in celebrating the arts through music, spoken word, live painting and oh yes…open bar! Although it was a night of full of fun and champagne, the main reason for this celebration was to raise money for the Pretty Powerful Scholarship. The $1,000 scholarship will be awarded to a junior or senior attending a 4-year college/university in South Carolina. The scholarship's goal is to "allow more women to complete their degree programs and graduate with minimal debt, so that they may move forward to become an inspiration to others and leaders in their communities." (abevy.org)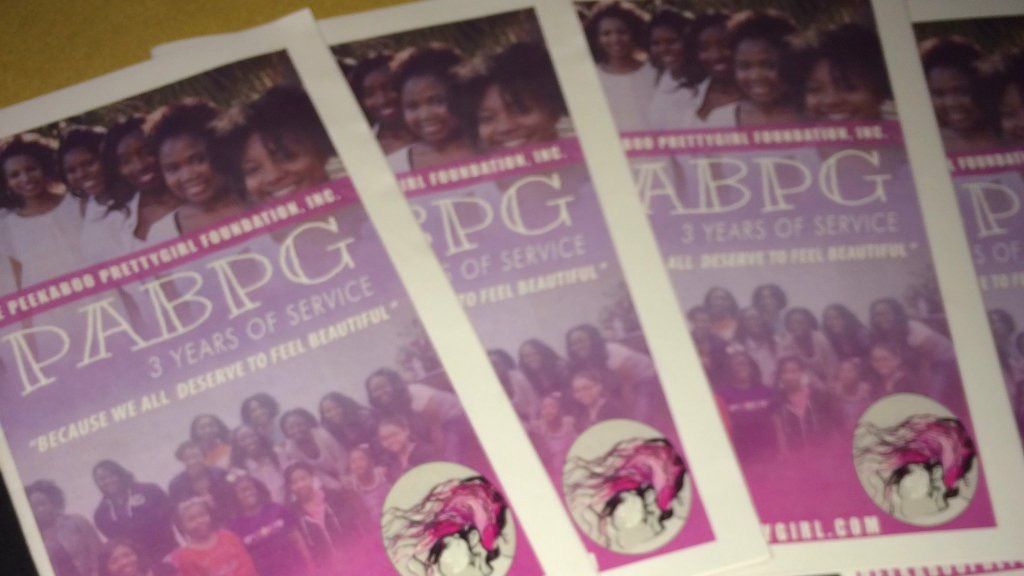 I don't think anyone had to actually go to college to know the student loan struggle is maaaaaaaaad real. So it was fulfilling to not only support local artists, but to support a future game changer.
Performers included spoken word artist Queen T, musical performances by Niecy Blues and Goose Rage and live-painting by Fart.PDF and Distortedd (nationally accredited artist). Call me simple, but the concept of live-painting blows my mind. I was that girl in writing class who made the font extra small while I was typing, so no one would walk up behind me and read my draft. The confidence levels of performing artists impresses me, and the SNL artists were no exception! It's one thing to create something and post or publish it for an audience to see, but another to create and share something right in front of an audience live!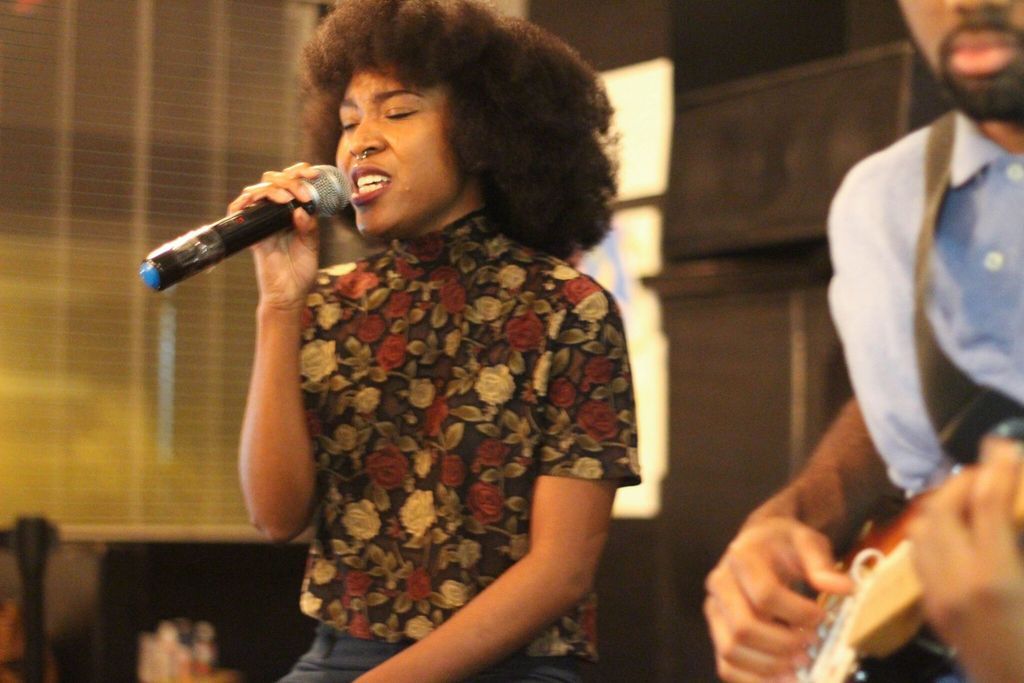 You know what else is impressive? The energy level at Saturday Night Love. What I thought was going to be a night of swaying and finger-snapping, turned into a lituation. Lituation = a situation that is lit, or in other words: a blast!
If you or someone you know would like to apply for the Pretty Powerful Scholarship, visit abevy.org For more information about PeekABoo PrettyGirl, or to donate to their efforts, visit www.peekabooprettygirl.com!
PABPG is a non-profit based in Columbia, South Carolina, promoting self-esteem and self-love to women and girls.