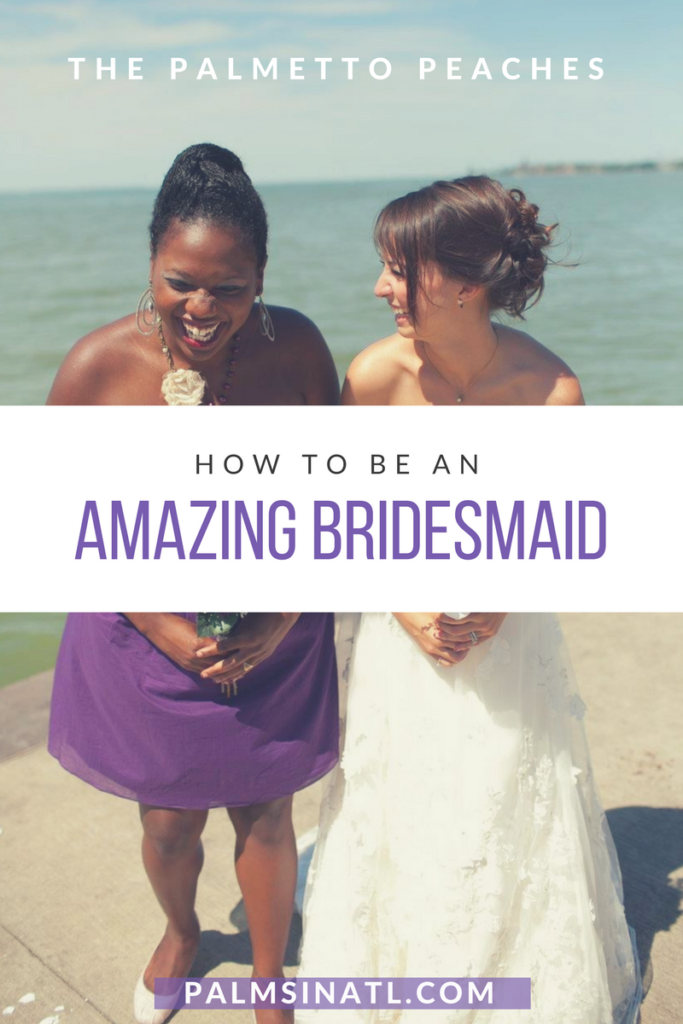 There was a time when I thought bridesmaid duties only included planning a boozey bachelorette bash, picking a dress and learning to walk in heels.
I was wrong.
Being in a wedding party requires time, money and emotions. Those #WeddingGoals pictures don't just happen overnight. Although it can be stressful, there are ways to help you keep your bestie and your sanity. Below are tips to help get your girl down the aisle while being an amazing bridesmaid. (Groomsmaids, this is for y'all too.)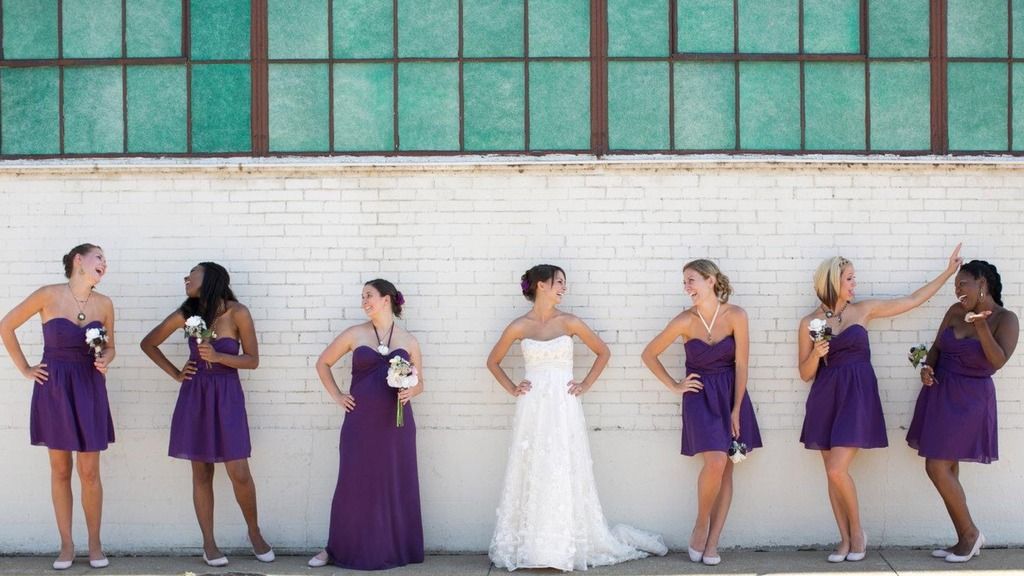 Get your finances and life in order immediately.
As soon as she posts that "I said yes!" Facebook status, you better get in formation. Connect with the other bridesmaids and MOHs, and make a to-do list. Being a bridesmaid isn't cheap or easy, so the more time you have to prepare and organize, the better. Use social media and group texts to help make plans and answer questions.
Communicate effectively with the bride.
Don't complain about every detail, but be upfront and honest when your feedback is needed. There are people who actually turn down invitations to be in their friend's wedding because they can't fully commit. If you can't afford a $200 dress, or can't attend the bridal shower–let her know in a timely manner.
Just get the damn dress.
Give suggestions while choosing the dress, but don't argue with the bride. You only have to wear it for one day. If you"re forced to get a dress that doesn't flatter you, then let her live with those awkward wedding photos for the rest of her life. Also, if it's THAT bad, vent about it to someone else and get over it.
Turn up (or down) for the bachelorette party.
Other than an open bar reception, the bachelorette party is the best part of being a bridesmaid, but a huge throwdown isn't always necessary.  Plan a celebration based on the bride's personality and interests, not what you assume a bachelorette party is supposed to be like. Penis confetti and strippers don't always equal a good time. Don't play yourself trying to re-do The Hangover.

Speaking of The Hangover, don't blackout.
Bridesmaids deserve to let loose and have fun too, but keep in mind you're representing the bride. This goes for the bachelorette party, bridal shower and reception. Stumbling down the street and slurring words while talking to her new family isn't a good look for ya girl. If anything, you need to be alert enough to help carry her out of the bar, not the other way around.
Don't steal the bride's shine.
Enthusiasm is appreciated, but don't takeover the show. This ain't about you. She chose you to be by her side for a reason…to stay by her side, and not jump in front of her. Be cooperative, play nice with the other bridesmaids and don't wear white to any event in honor of the bride-to-be. Simple.
Stay positive, but prepare for hell to break loose.
The future Mrs. is going to need your support.  Whether it's to cry about obnoxious future in-laws or to help make wedding favors, be open to being down for whatever. Even a Bridezilla needs her Bride Tribe to have her back.
Have you been a bridesmaid before or preparing to be a bridesmaid?