This is not a sponsored post. I purchased activated charcoal toothpaste from Mrs. K's SkinCare, because my teeth don't like my favorite things, like coffee and wine, as much as I do. Opinions are my own, and there are no affiliate links in this post!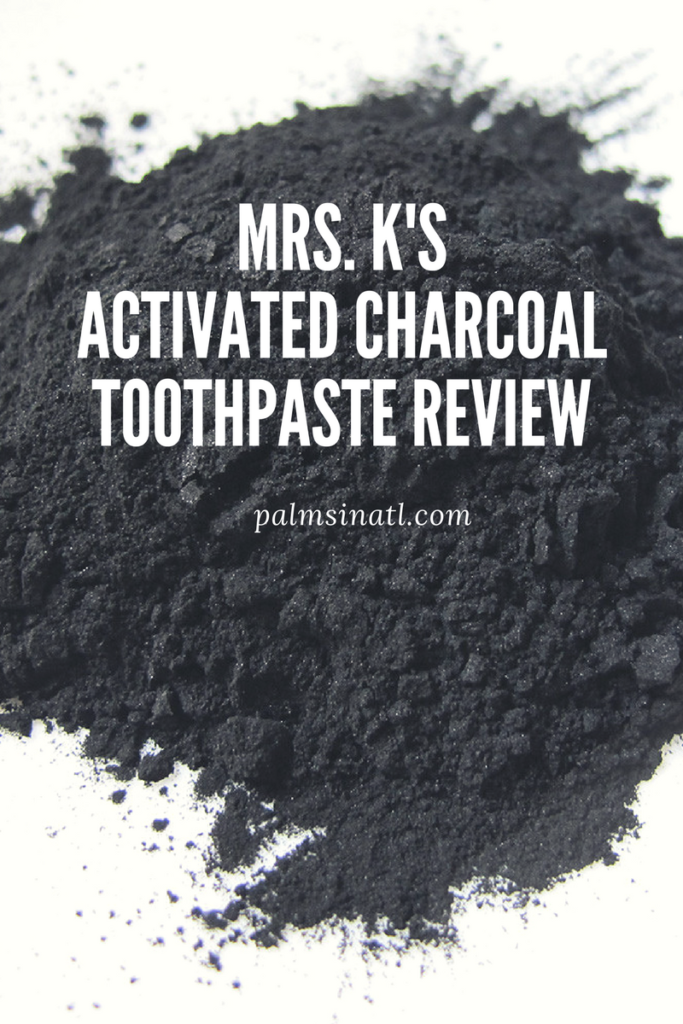 What is activated charcoal?
Honestly, I don't know how to explain it, therefore, I went to New World Encyclopedia. Also known as activated carbon, activated charcoal, is a "form of carbon that has been processed to make it extremely porous and thus to have a very large surface area available for adsorption and chemical reactions. It is usually derived from charcoal." (New World Encyclopedia)
The first time I heard of charcoal being used for anything other than a grill, was last year. My sister bought me my first pair of blending sponges (LOL), and one of the sponges was bamboo charcoal infused. Then there was all the hype/drama over charcoal masks. So when I saw Mrs. K's activated charcoal toothpaste on Instagram—I figured it was my turn to give it a try.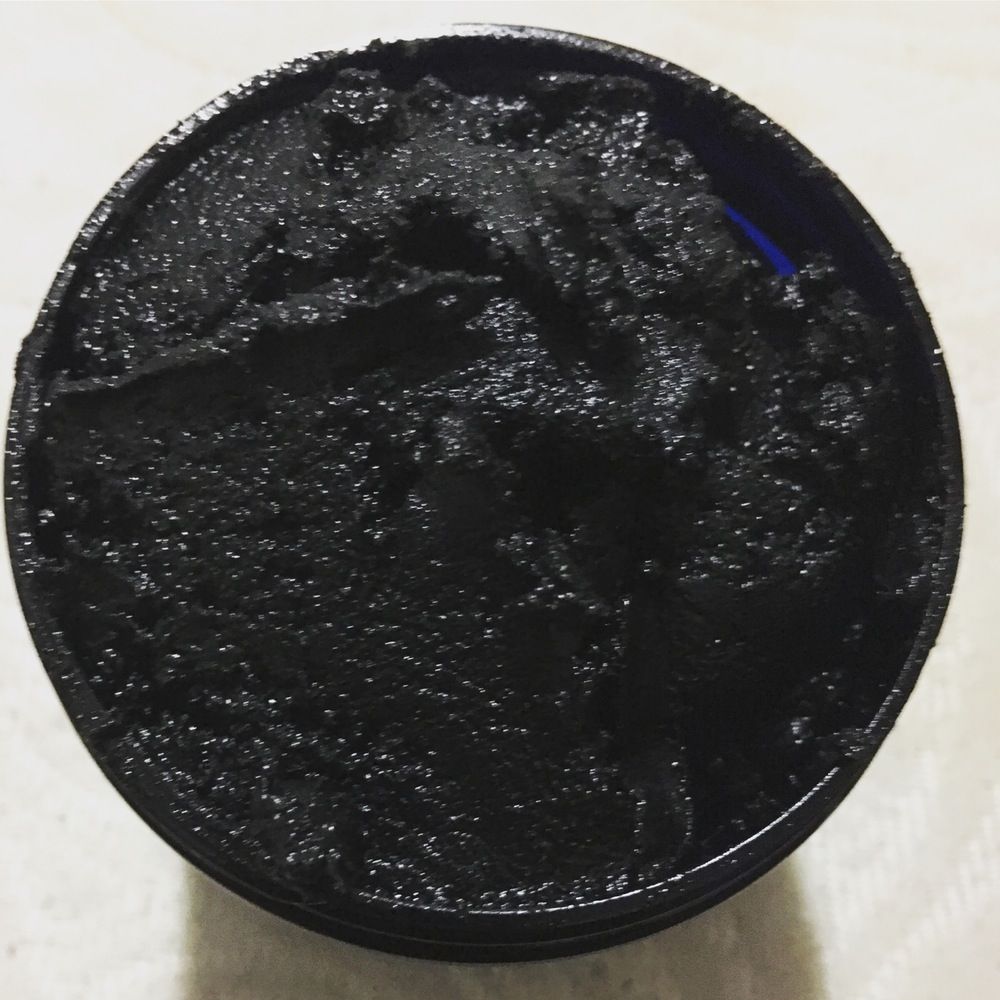 Photo: Mrs. K's SkinCare
The Good
Made with natural ingredients.
Mrs. K's toothpaste ingredients include: activated charcoal, sodium bicarbonate, bentonite clay, virgin coconut oil, essential oil, ginger and sea salt. I'm trying to use more natural products. Her natural deodorant is next on my shopping list.
Leaves my mouth feeling refreshed.
Since the activated charcoal removes toxins from the mouth, my mouth feels insanely clean after brushing. Cleaner than it did with "regular" toothpaste.
Teeth whitening remedy.
Last year I tried one of those laser teeth whitening things, and hated it too much to notice any results. I've only been using this toothpaste for about 2 weeks, so I won't share any pictures just yet. But my teeth are whiter and brighter y'all, and it ain't just from the iPhone 7 camera.
Can be used for multiple purposes.
Other than working to get you a healthy mouth, activated charcoal can also be used for food poisoning or digestive problems. I may or may not have tested this theory on a hangover.
Cost effective.
A little bit of this toothpaste goes a long way. I bought the 4oz jar or $10. It's more expensive than (some) what drugstores carry, but I won't have to buy any toothpaste for a few months.
Bonus: My order came with a sample of Mrs. K's lemongrass and sage bar soap. Y'all know I love some sage. The handmade bar, called Maya, makes me want to bite it whenever I use it. LOOK AT IT!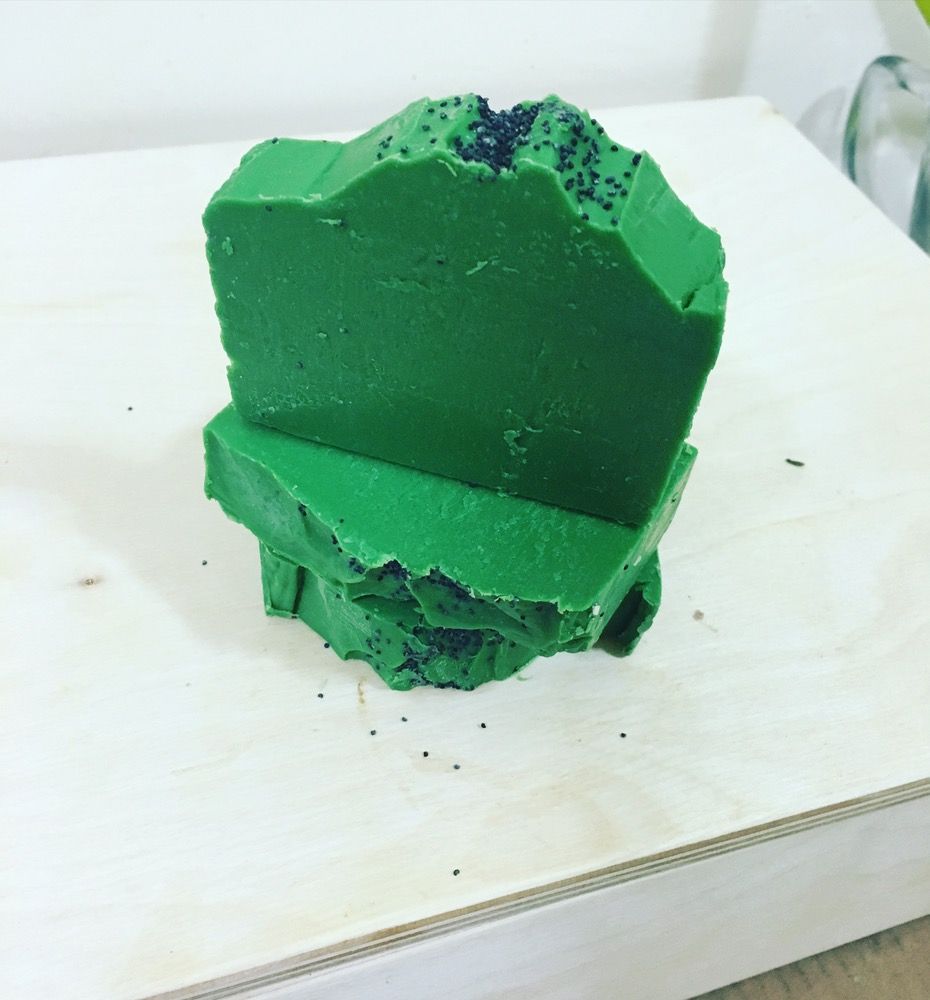 Photo: Mrs. K.s SkinCare
The Bad
The taste.
The saltiness and gritty texture is different from what I'm used to. It was weird at first, but doesn't bother me now. Honestly, what did I expect from charcoal?
The Ugly
The mess.
I've been brushing my teeth for 29 years, and I still drool all over myself and sink. The activated charcoal toothpaste hasn't left any major stains, yet, but use something for a cover-up to be safe. I would show ya'll what the toothpaste looks like on my teeth, but I'm so embarrassed. My selfie skills are bad enough. Imagine what they looked like with black paste in my mouth.
Have you tried activated charcoal toothpaste, or anything with activated charcoal? Let me know what you thought about it in the comments! Visit Mrs. K's SkinCare if you'd like to try her handmade, natural products!