Although motivational Instagram quotes have supplied a fair share of my eye rolls, I love a good word meant to inspire. Whether or not it's lyrics from a Broadway musical, speeches from my idols or an everyday saying–we all need a little motivation.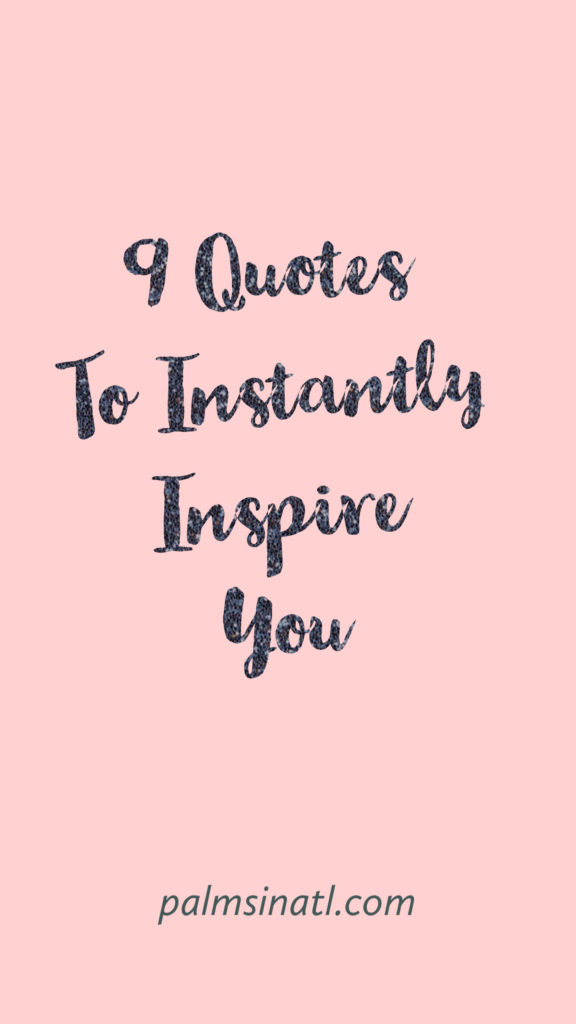 9 Quotes To Instantly Inspire You
"Feel every moment with love, because every moment you are building your legacy." – Oprah Winfrey
"You have no idea what your legacy will be. Your legacy is what you do every day. Your legacy is every life you've touched, every person whose life was either moved or not. It's every person you've harmed or helped. That's your legacy." – Maya Angelou
"After a while you learn that even sunshine burns, if you get too much. So you plant your own garden and decorate your own soul, instead of waiting for someone to bring you flowers. And you learn that you really can endure; you really are strong; you really do have worth." – Veronica A. Shoffstall
"There's nothing wrong with being driven. And there's nothing wrong with putting yourself first to reach your goals. The other stuff still happens." – Shonda Rhimes
"I may not live to see our glory, but I will gladly join the fight. And when our children tell our story, they'll tell the story of tonight." – Hamilton The Musical, The Story of Tonight
"Knowing is better than wondering, waking is better than sleeping, and even the biggest failure, even the worst, beats the hell out of never trying." – Meredith Grey, Grey's Anatomy
"Breathe. Let go. And remind yourself that this very moment is the only one you have for sure." – Oprah Winfrey
"You can't heal what you don't reveal." – Jay-Z. 4:44 (Also known as the album I haven't heard yet, but I've seen every quote and think-piece on social media.)
"Everything is fine." – Me, everyday.
What quotes inspire you? Comment below or tweet me @PalmsInATL!