I need your advice. Originally, I wanted to ask, "How do you stay at a job you hate?" But that ain't right. So instead I'm asking, "How do you find a job you love?" This could be one of those posts where I answer my own question(s) before I'm done writing.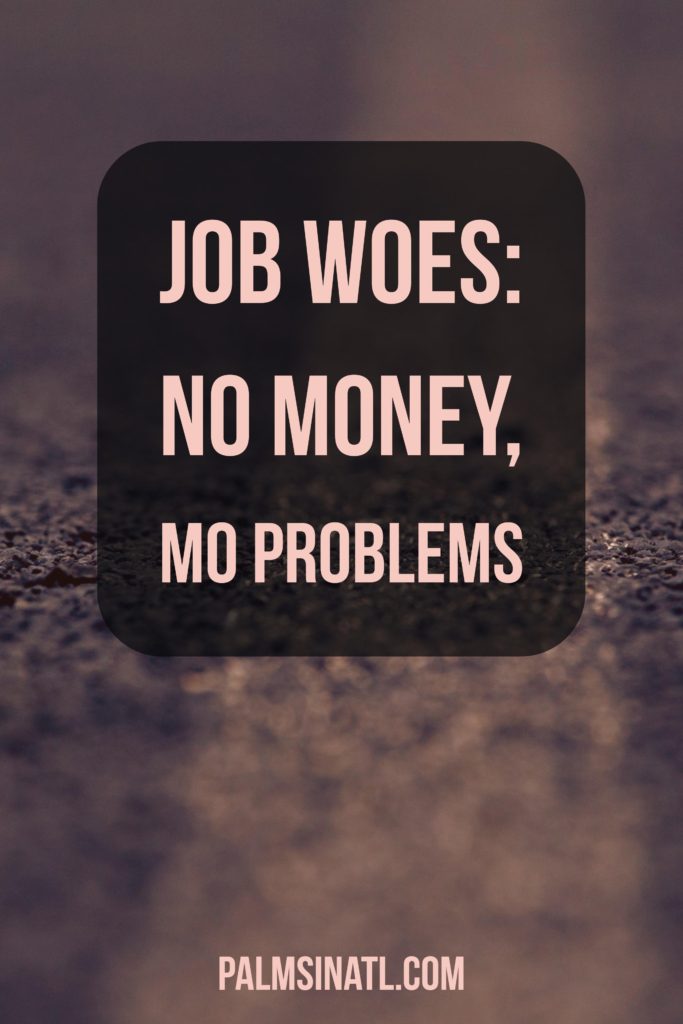 I've pretty much known my entire life I didn't want to work in Corporate America. Which brings me to believe
I didn't want to feel stuck in an office.
I didn't want to be micromanaged.
I didn't want to work with a bunch of old people.
I didn't want to get addicted to fast money.
And what do I do when a job becomes one of those things? I quit. Sometimes with a 2-weeks notice, and a few times without warning. Here's how the job-cycle typically goes for me:
Step 1: Settles for a job I had no business applying for anyway.
This step usually starts with me needing more money for something: a trip, a place to live, trying to touch Beyoncé…etc. I've rarely gone on a job hunt feeling like I was on a mission to better the world, which is usually because I need the money.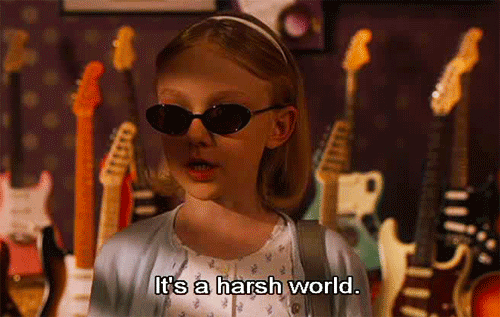 Step 2: Starts to hate the job I accepted.
Step 2 happens for one of the following reasons: the tasks I'm performing were not in the job description; the manager was a lot cooler during the interview; I'm working more hours than I agreed to; or I'm emotionally drained from doing the work that was not in the job description, for more hours than I agreed to.

Step 3: Contemplates quitting.
Around this time, I'd rather be doing anything except the job I was hired to do. You know the feeling you get when you finally get a morning to yourself, without a care in the world and you bask in that nothingness? (If not, you should get to know it because it's my favorite feeling.) A morning like this causes me to ask myself, "Do I really need this job?" "Can I find another job before the next payday?"


At this point I start to imagine what it would be like if I completely snapped in the middle of my shift. Am I going to flip a table, throw a phone or toss a plate? Would I literally go out with a bang or nah?
Step 4: Gets paycheck and decides to stay a little longer.
It felt good to order whatever I wanted at the bar, and to not need an extension on my cell phone bill. During those few seconds it took to swipe my card or reach for cash, I'm thinking "Aw girl, this job ain't so bad".
Step 5: Starts focusing on my creative outlets & anything that will allow me to work from home.
After a few weeks, or days, on the job I start to get emotionally drained. Whenever I'm not working, I'm coping from working. The urge to do the things I normally enjoy, like long walks to the corner store and learning about social media marketing, becomes very small. So I do what I do best: sign up for webinars and e-courses which are probably titled, "Make Your Dream Salary Right From Your Sofa!"
Step 6: Has an emotional breakdown.
This usually consists of extra long stress naps, over or under eating and watching the most dramatic movies I can find, that will make me feel better about my life decisions. Basically anything created by Tyler Perry or Lifetime.

Step 7: Quits.
A few years ago, I was working at a hotel. Before this job, I was working in a candy store–so hell yes I accepted the offer. The hotel was understaffed, but the managers felt the need to take off every weekend. I requested off a weekend in May to attend the Hangout Music Festival (fo free) with my internship. They denied it. Even though I asked 2 months in advance, and worked 45+ hours when I supposed to be part-time, they really told me "nah". At the peak of my frustration, a friend took me to her job, which also happens to be a bar…a bar I've been to several times without a bar tab. Need I say more? The toasts quickly went from "Cheers to Monday" to "She's quitting her job tomorrow. SHOOOOTTTSSS!!"
…wait, what?
Step 8: Spins into a downward spiral.
Around this time I start to think about all the things I could've done differently, like catching the bus instead of taking an $8 Uber, or making a sandwich instead of trying $15 vegan nachos. (The nachos were amazing, by the way.)  When these thoughts start flowing, it means whatever money I had saved is gone: bills are late, wine glass is empty and my phone is dry because I've started to ignore people who request my company. Have you ever been unemployed and out with people who have jobs AND money to spare? All they talk about is work and buy $10 drinks. #HelpMeImPoor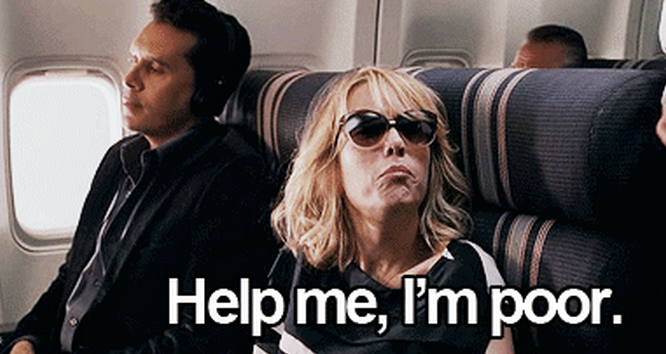 After completing Step 8, I head back to Step 1.
I'm 99% sure if I saw a therapist and explained to her my employment struggles, she will give it to me straight–no chaser. But in the meantime, I'm asking you. If you love your job, what steps did you take to get there? Is it something that had to grow on you or did you only apply for what you wanted? Help a sista out and let me know by leaving a comment, or tweeting me @PalmsInATL!