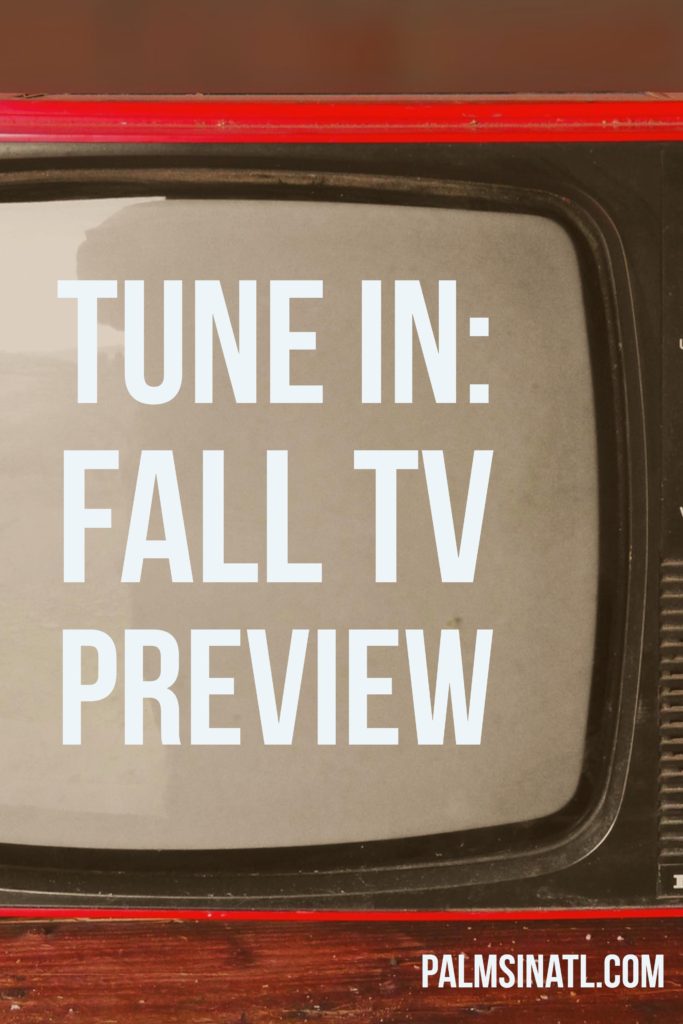 My intention was to write a fabulous fall TV and movie preview for you. However, all of the networks have excellent lineups for the fall. So I'll have to stick to a fall TV preview this time and return with some thoughts on the highly anticipated movies for the fall and winter. I basically turn into a hermit in the fall. I looked at my original list which was three times as long as what's below and realized I should probably attempt to go outside for reasons other than work. All of the shows below are ones that I currently watch or plan to check out if they're new. Prepare your DVR accordingly!!
*All times below are Eastern Standard. Also, Scandal won't be back until 2017 – le sigh.
Fall TV Preview: PREMIERING this Fall

Atlanta – 10 p.m. Sept. 6 (FX)
You may know him as a rapper or you may remember him from Community, but Donald Glover is creating and staring in this new show. On The Tonight Show he called it Twin Peaks, but for rappers. So expect weird odd characters.  Glover plays Earn, an aspiring rap manager for his cousin Paper Boi. Watch the trailer here.
Pitch –  9 p.m. Sept. 28 (FOX)
Here's a show to keep your eye on. Pitch will follow the debut of a female star in the MLB. You throw like a girl will take on a completely new meaning. Watch the trailer here. I'm not sure this one is going to last more than one season, but I think it's something that needs to grace our screens and I hope to see it become a true story in my lifetime.
Divorce – 10 p.m, Oct. 9 (HBO)
It's been 12 years since Sarah Jessica Parker graced the TV screen as Carrie Bradshaw. Now Queen SJP is returning to HBO with Divorce. The show follows Frances (Parker) and Robert, a long-married couple with two kids who decide to get a divorce after a particularly trying time. We'll watch the couple as they go through the various phases of ending a marriage, from counseling to mediation and beyond. Can I relate to this? No, but I love SJP and I know she's going to bring it!
Insecure – 10:30 p.m, Oct. 9 (HBO)

So if you're going to check out Divorce you should just keep it on HBO for Insecure. You may know star and creator Issa Rae from her hit webseries: The Misadventures of Awkward Black Girl and her book. When Insecure premieres, Issa Rae will be only the third black woman to create and star in her own TV comedy, following in the footsteps of Wanda Sykes and Sherri Shepherd. Okay, queen!! HBO originally ordered this series back in 2013, so I'm hoping that it lives up to the expectations. 

Fall TV Preview: Most Anticipated
Gilmore Girls: A Year in the Life (Netflix)
Premieres Fri., Nov. 25
May 15, 2007 was the airdate of the last episode of Gilmore Girls.  However, it did not end the way its original creator, Goddess and Genius Amy Sherman-Palladino wanted. Over the years Sherman-Palladino has teased that she knew what the final four words of the show would have been. She's also told us she never watched the final season. I don't blame you, girl!! Praise Netflix for making this four part series happen.  As you may know, Luke and Lorelai are one of my favorite TV couples, but they didn't get the ending they deserved. I'm excited to see what Rory and Lorelai have been up to and for some real closure. And, of course, I want to know what those final four words were. I'd like to say that I'm officially Team Tristan for Rory or a new guy. Actually, I'd prefer her to be happily single than see her with Dean or Jess. I'm still undecided on Logan because there's a place in my heart for dear Mr. Huntzberger. Where you lead, I will follow.
Younger – 10 p.m., Sept. 28 (TVLand)
This will be the third season premiere for Younger, but I feel like it's still a bit of a sleeper. If you watch this show stop what you're doing now and tweet me because you are a cool person and we should be friends. This show (produced by Darren Star of Sex and the City) follows Liza, a recently divorced 40-year old mother who tries to rejoin the workforce, but cannot get hired. With the help of a friend and an updated wardrobe, she passes as a 26-year old and lands a job as an assistant at a publishing firm. She also meets the very fionnne Josh played by Nico Tortorella (stalk his IG- you won't regret it), a tattoo artist, that thinks that they are the same age and they start dating. My only problems with this show are that the episodes are too short and there are only 12 in a season. Go binge watch the 24 episodes and watch with me this season!!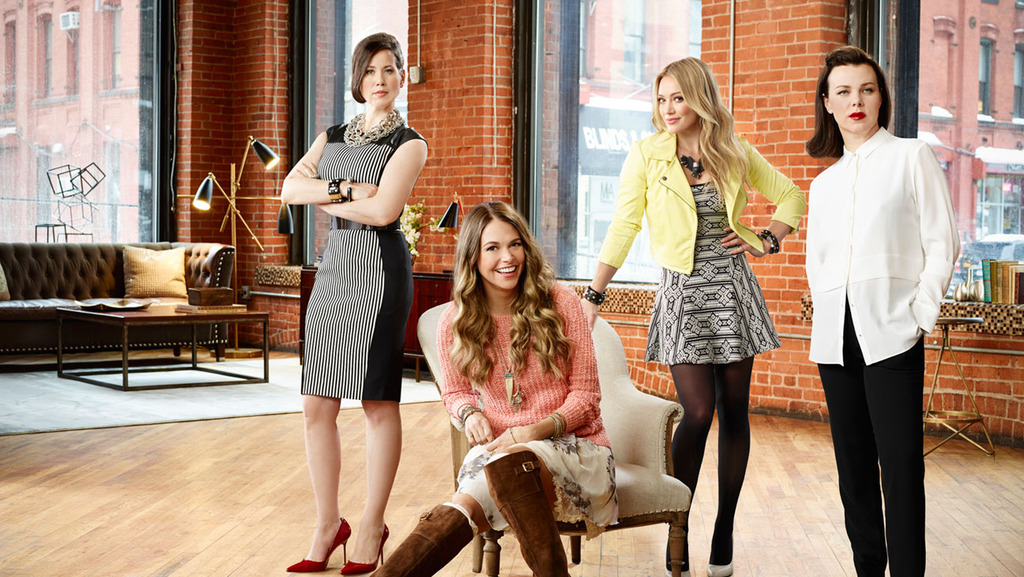 The Walking Dead – 9 p.m., Oct. 23 (AMC)
This summer I've had so many arguments conversations with strangers about who meets their fate via Negan and Lucille. Remember, if it's Daryl we riot!! I've watched the trailer so many times and read every clickbait article that claims they know who dies. They don't know. I just need this question answered so I can throw things and then start a long, grieving process. Unless, it's Aaron (then I won't care as much).
Fall TV Preview: Oldies but Goodies
Grey's Anatomy – 8 p.m., Sept. 22 (ABC)
Every year without fail I hear: "Oh my God is that still on?" The inevitable follow-up question is "Why do you still watch it?" Well let me tell you why. Meredith is my person. Alex is my person. Bailey and the Chief they are my people. And until Grey-Sloan Memorial Hospital formally Seattle Grace-Mercy West blows up (Don't you dare do it, Shonda) I'll be with them.
Some other returning shows:
Dancing With the Stars –  8 p.m., Sept. 12 (ABC)
The Voice – 8 p.m., Sept. 19  (NBC)
Marvel's Agents of S.H.I.E.L.D.  – 10 p.m., Sept 20 (ABC)
Empire – 9 p.m., Sept. 21 (FOX)
Blackish – 9:30 p.m., Sept. 21 (ABC)
How to Get Away With Murder– 10 p.m., Sept. 22 (ABC)
Once Upon a Time – 8 p.m., Sept. 25 (ABC)
Quantico  – 10 p.m., Sept. 25 (ABC)
Shameless – 9 p.m.,Oct. 2 (Showtime)
The Mindy Project  – Oct. 4 (Hulu)
Jane the Virgin – 9 p.m., Oct. 17 – (The CW)
Fall TV Preview: Hot Mess
If you're looking for some trainwreck shows, might I suggest:
90 Day Fiancé – 9 p.m., Sept. 11 (TLC)
Rob & Chyna – 9 p.m., Sept. 11 (E!)
Not that I need anymore shows to watch, but share which fall TV shows you're most excited about in the comments below.