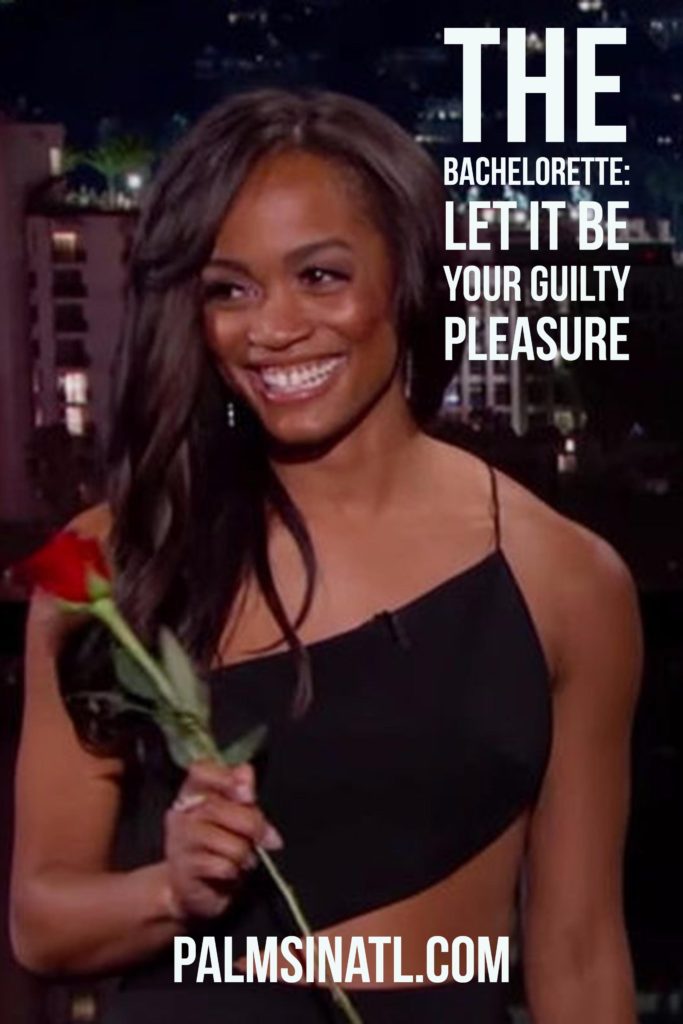 Ok ya'll. We have to talk about this season of The Bachelorette. Now I'm a pretty inconsistent watcher of The Bachelor/ The Bachelorette franchise. I basically decide if I'm going to watch based on who is cast as the lead. I mean sometimes they just choose big douche bags/ f*ckboys — I'm looking at you Juan Pablo! Or the bachelorette is just uninteresting. However, this season is probably the one I've been the most excited for and not only because the lead, Rachel Lindsay, is the
first black Bachelorette!
Although, this is important.  The Bachelor began in 2002 and The Bachelorette a year later. Neither show has had a black lead, although one Hispanic man has been the bachelor. Y'all it took 33 seasons –  33 damn seasons!! Interestingly enough, Rachel's also the oldest (not old though) – she's only 32. So why is Rachel's race important?
Black women are often overly sexualized, but not seen as objects of affection or marriage material. There are studies that show black women on online dating sites have the lowest message response rate from men of all races, while being the most likely to reply to men.  To see the beautiful, intelligent, funny, black bachelorette be courted by men of all races vying to be her husband, is such a beautiful reminder for women that look like me that we are desirable and deserve the love we seek.
More about Rachel:
Rachel is a lawyer from Dallas.
She's got an adorable dog named Copper… like Copper and Tod from  The Fox and the Hound. 
We're only two episodes in and while I think you would be thoroughly entertained binge-watching these four hours of greatness, here's a quick catch-up.  If you plan on watching and don't want any spoilers here is where you need to stop reading.