Hi! My name is Donni and I am a planner addict/planner nerd. Yes, I love my Google calendar, but I absolutely love a good old-fashioned paper and pen planner. I'm currently using the 2015 Erin Condren Life Planner and the Day Designer for blog planning. I've had one or two people ask me about how I use my planner so I've filmed a plan with me video which you can find below.  But first, I have a few organization/planner tips for you:
Set aside a specific time each week for planning.  Sunday is my planning day. In between meal prep, I sit down with my planner and planner accessories and figure out a plan of attack (no pun intended) for the week ahead.
Don't be afraid to experiment.  I love looking at Pinterest for planner inspiration and I follow a lot of fabulous planner ladies on Instagram. However, I learned quickly that not everyone's planning system will necessarily work for you.  Don't be afraid to try different planners, layouts, stickers, etc. until you find what work's best for you. I was stuck on horizontal planners until I switched over to my Life Planner and now vertical layout planners are my favorite.  Planner peace is achievable.
Build up your accessory collection! Beware of Etsy! There are soooo many cute shops with dozen of items you will feel you need for your planner. You will be tempted to buy everything, but I would suggest taking your time and building up your collection. If you're a planner newbie, you may discover that stamps fit your aesthetic more. So now what are you going to do with the 300 stickers you have coming in from various shops?
Your planner can be more than a planner. In addition to daily planning, I've seen many use their planners as gratitude journals and scrapbooks. I've started adding movie/event tickets to my planner to add more of that scrapbooking feel.
 HAVE FUN! Do I want my planner to be as gorgeous and as decked out as some of the layouts I see? Sure. But this is supposed to be a fun aspect of an organizational tool. Don't stress about decorating your planner. If it just makes sense to leave out the washi tape, stickers and stamps – leave it out! 
Plan With Me Video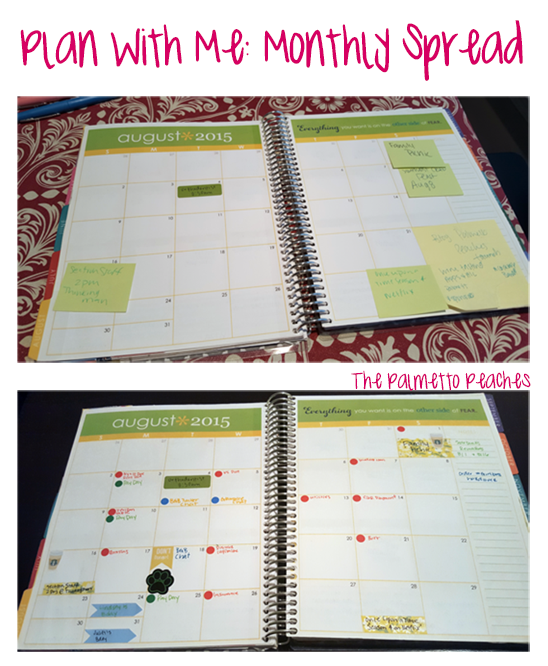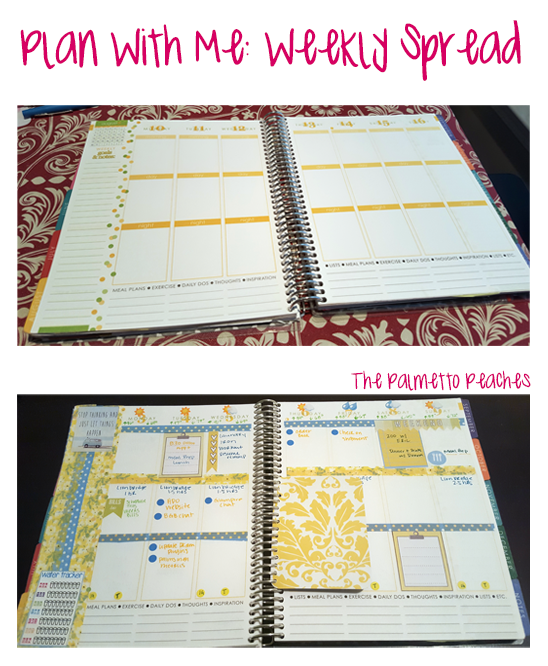 If you're a fellow planner nerd – leave a comment below or let's chat planners on twitter! I'd love to watch your plan with me videos or see photos of your weekly layouts. And for all of my organizationally challenged peeps, let me know if you'd consider a good old-fashioned paper and pen planner.