In an attempt to fulfill my goal of more personal posts I'm sharing my thoughts on a topic that people seem to want to discuss with me all the time. Disclaimer: It may make you a little uncomfortable… I don't care. I'm still on a high from the drop of Beyonce's Formation and I'm going to do what I want. 🙂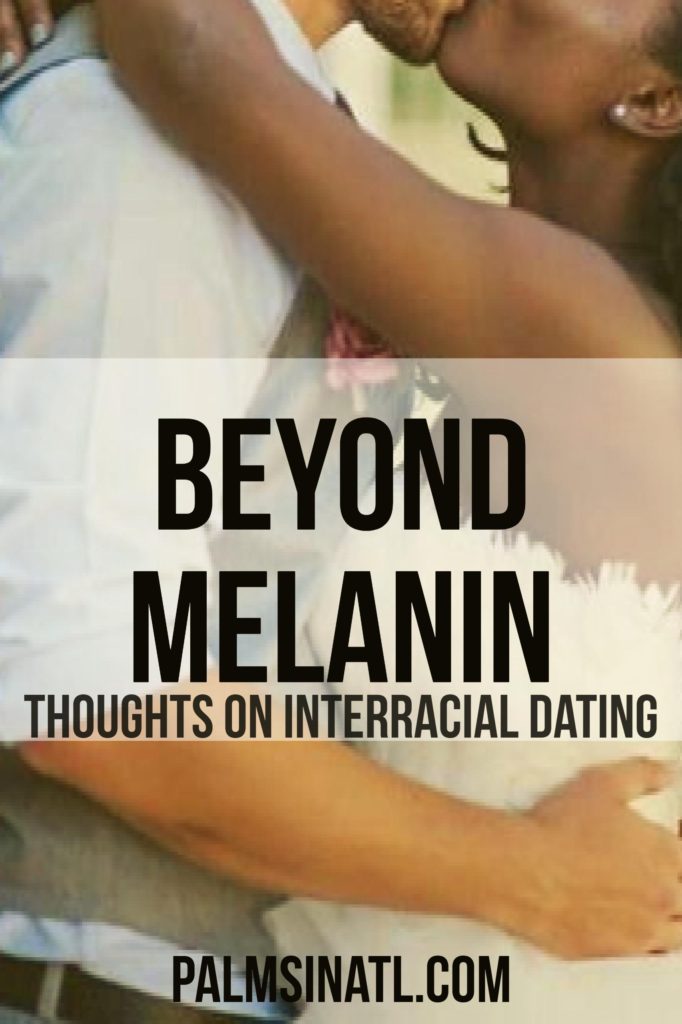 I got out of a relationship near the end of last year and have started tiptoeing back into the dating scene. I was having a conversation with someone I know about an upcoming date and her first question was: "Oh, is he white?"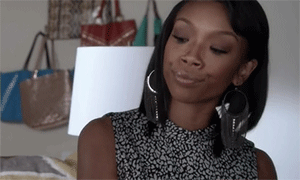 I wasn't offended that she asked, but I wondered why that had to be the first question. Why not, Is he a musician? What does he do? What's his name? Or Is he cute?! 
Here's the deal: I'm an equal opportunity dater. My last boyfriend was white. The guy before him was black. If you lined up the guys I've dated, they would look like a beautiful rainbow tribe. I don't let someone's race/ethnicity stop me from getting to know them, more than I would the region they're from make a difference in my decision. (Though some would argue that Southern men are better 🙂 ) I don't care what color you are, but you must respect me, care about me, and at the very least be understanding of my Shonda Rhimes obsession. Sorry, dude. There shall be no date nights on Thursday unless T.G.I.T. is on hiatus.
Listen, it's 2016 and love should be the driving force for our relationships whether romantic or platonic. The thing I get questioned about the most is my sense of self-worth. See because I sometimes choose to date outside of my race, I must have a level of self-hatred. That's not the case at all. I love being black. I love my history. I love my people. I've embraced my natural hair texture and no magazine or media outlet will ever convince me that my dark skin isn't beautiful. But beyond melanin, there are other parameters for choosing a partner. I still can't understand why people think I shouldn't be open to someone who makes me laugh, treats me fantastically, is okay with me being a little weird, etc.. just because he's not also African American.
I do know people who very religiously choose to only date outside of their race. I'll be honest, my eyes roll every time I see #swirllife on someone's IG picture or see people make a very specific statement about how much they love a certain ethnicity over others. I mean it's cool if you have a preference, do you boo, but leading with your preference is a little sketchy. On the flip side, I also take offense to those who play the "I-don't-see-color" and "our love is colorblind" card. Well, that's cool, but a person's ethnicity is part of who they are. If you don't address the cultural stuff, then you miss some of the beauty of your relationship.
I also find it weird when people use their "ethnic" partners as their "get out of racism free" token. They say the most horrific things and then backtrack to make it seem as though they can't do a single thing wrong because of who they are currently dating. It's manipulative and you can tell they don't care about the issues that their partners face as people of color. Seriously, if I had a dollar every time I've heard "Oh, I'm not racist, I dated a black guy before"…

In general below are some interracial dating myths or stereotypes I'm tired of addressing/ constantly hearing about and my very Palmetto Peaches response to them (bring on the .gifs):
Things I'm tired of hearing: Interracial Dating Myths

Your mixed babies would be so cute.
So would my non-mixed babies. *hair flip* And to be clear mixed kids aren't some fancy coffee you can custom order, like  you're at Starbucks. Uh can, I get a tiny blasian, with long 1B hair?

 I'm like, "Um… I don't come from a jungle. I'm from South Carolina"
Todd does what Todd wants. #ChrisleyKnowsBesthttps://t.co/63TlXnCPIq

— Chrisley Knows Best (@Chrisley_USA) January 19, 2016
And oh, my God, the comments revolving around chocolate, vanilla, and food stuff gets SO annoying.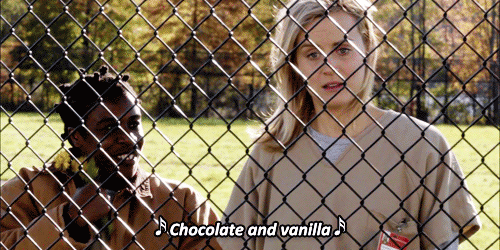 Why don't you date black guys? / Don't you want #blacklove?
Uh, I do and I plan to marry Michael B. Jordan-  so mind ya business. No, but seriously, I want love. I'm at the age where more and more of my friends are a part of a Mr. + Mrs. and while I'm not rushing that aspect of it, I'd like to find someone that I truly love and could share my life with. I don't care what that's packaged in.
You don't look like you'd be with a *insert race here* guy/girl?
My friend (she's white) was telling me a story about how she has a picture of her and her boyfriend in her office at work. Someone told her: "Oh, you don't look like you'd date a black guy". Um, what does that even mean? She doesn't look racist? I'm so confused.
Aren't you afraid of being just a fetish?
As a black woman, I've seen white men — hell all men — say things like "the darker the berry the sweeter the juice" and "it's not your beauty its your booty". They're especially guilty of this on online dating sites – where apparently anything goes. Nope, sorry – I can't and won't be your fetish or something to check off your bucket list (date black girl check). Is it possible that some people fetishize being with a particular race — sure.  However, I feel like it's very obvious who these people are. I wouldn't date someone who doesn't even appear to want to get to know me at all. I'm not a commodity and I refuse to be treated like one.

In general when I date, I'm simply looking to share and celebrate the beauty of who we are and who we can be together. I repeat – I don't care what package that comes in. 
Let's have a conversation. Share your thoughts and experiences with or about interracial dating in the comments below or feel free to tweet me.