We're all framily at this point, so I'm not ashamed to admit to having my fair share of jobs during my 27 years on Earth. It's not because I'm a bad worker. My former managers and co-workers actually liked (or still like) me, but I wish I could say the same about every job I've worked. With the exception of getting bored easily, ain't nobody got time to be stuck with miserable people, on a boring job, for 40 hours every week. I've finally come to the conclusion that I'm the Denise Huxtable of my family.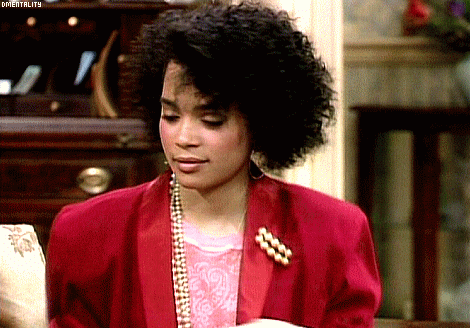 If you're unfamiliar with Denise and her shenanigans, watch a few episodes of A Different World on Netflix. For lack of better words, committing to life decisions wasn't her specialty. Well, committing to a job hasn't been mine. I tend to have these great interviews, but after a few days on the job–I realize it's not what it was hyped up to be. I'm not saying every job was completely dreadful, but there are questions I wished I asked during the interview that could've prevented me from accepting the offer in the first place. Check them out below!
Questions I Wished I Asked Before Accepting a Job
"Why are you hiring?" No, really…why? Don't tell me it's because business is picking up, when it's really because your employees were overworked and ready to quit.
"What happened to the employee you're looking to replace?" Mainly, I want to know if this person is going to come back seeking revenge while I'm on the clock.
"Where do you see this company/business in 2 years?" This is a great way to see how the big dogs view the company. If they can't give you a clear answer–get out while you can. I remember applying for a couple of new restaurants in Charleston. Although I don't know how they would've answered that question, because they never called for an interview–some of those businesses were closed within the next year. Guess I dodged those bullets. #WontHeDoIt
"If I asked an employee to share their least favorite thing about working for you, what would he/she say?" Current employees usually say, "Yeah, I like the job" when you first meet them. Once they're more comfortable around you (a few weeks into the job), you start to hear the real complaints. I'm not asking for the current employees to spill all the tea, but don't front like everyone loves the job.
"Can the managers/supervisors successfully perform the tasks required for this position?" I loved working at Longhorn Steakhouse because most of the managers were former servers, and did not mind getting down and dirty to help when necessary. Not only were they managers, they were leaders. This is really important when you're working for a small business. In my opinion, the owners/managers of the company should be able to assist employees when necessary. Not only for emergency purposes, but also to help when the work load is extremely overwhelming. How basic does a manager look if you're asking them for help, and they don't have a clue?
"Are there opportunities for advancement?" And I'm talking about real opportunities–not shoulda, coulda, wouldas. If so, show me the receipts. I want to hear all about your employees who started from the bottom, now their here.
"What's the likelihood that this job will turn me into a raging alcoholic?" If you're interviewing for a job in the hospitality or tourism field, the answer to this question is very likely. A better way to ask this would be, "How would you rate the stress level of this job?" Honey, when I say I've had jobs that make me want a drink before, during and after, it is the TRUTH.
"What is your employee turnover rate?" Turnover rates include employees who quit and employees who are fired. What's considered a high employee rate is different for every industry. David Ingram of Demand Media wrote, "In 2006, average turnover rates in the United States varied between around 15 percent annually for durable goods manufacturing employees to as high as 56 percent for the restaurant and hospitality industry, according to Nobscot Corporation." I've worked in a few restaurants, so a 56% turnover rate doesn't surprise me. I noticed certain hotels and restaurants are always hiring on Craigslist. Somethin' ain't right.

"From what you've learned about me during this interview, is there anything that concerns you?" Hopefully, the hiring manager took the time to read your resumé instead of hiring you because they're desperate. He/she may take this opportunity to tell you why they think you're a good fit for the job.
Will I have to change my appearance to be a part of this work family?  A "man" offered me a job as his public relations assistant. The only catch was I had to cut my locs and wear heels and dresses. Remember when I said I'm the Denise Huxtable of my family? I wasn't kidding. Chap Stick and face lotion is the only make-up I consistently wear, so demanding me to wear heels and a dress everyday is a stretch. Most jobs have a dress code, understood, but why was I have to cut my hair and wear a weave? The position wasn't even with a corporation. I was basically going to be a freelance public relations assistant. Swerve.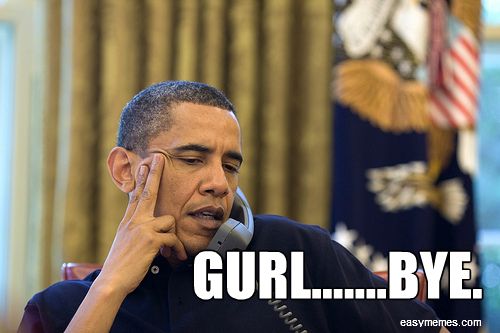 My ultimate goal is to be the HBIC. Hopefully, the crazy jobs I've had will help me create a better experience for my future team.
I love hearing horror stories about jobs and interviews to help me feel better about my life. Haha, I kid I kid. Share them with me, and tell me what questions you'd add to this list by commenting below or tweeting me @TheAceAlexa!