Like most holidays, the way we celebrate Halloween changes as we get older. Choosing the best candy turns into choosing orange flavored liquor for Jell-O shots, and watching Hocus Pocus in homeroom becomes watching it at home while playing a drinking game. As a kid, we got 1 good night to go Trick-or-Treating; but in college, celebrating Halloween can last 2 to 4 days. Well, that's what Halloween was like for me in college, but as most post-grads soon find out–college is not the real world.
Not gonna pretend like I haven't had a few wild Halloween celebrations since graduation, let's just say I can't bounce back like I used to. But the older I get, the more I desire to avoid the big crowds. With that being said, I made a list for those of you who are thinking of ways to get through this holiday if an epic celebration isn't on your to-do list.
How to Celebrate Halloween Without Losing Your Dignity or Mind
Stay home. Maybe it's easier said than done, but following your intuition is ol' faithful. If you don't feel like going out, don't. Every year I talk about what my perfect Halloween night would be like: sip on fall cocktails and watch scary movies while giving out candy to the little nuggets in the neighborhood. FYI: that hasn't happened yet. Host your own Halloween turn-up…or turn-down. Invite your festive friends and family over to dance, carve pumpkins and/or get the kids dressed to go Trick-or-Treating. Challenge them to carve a super dope pumpkin like this Kanye one.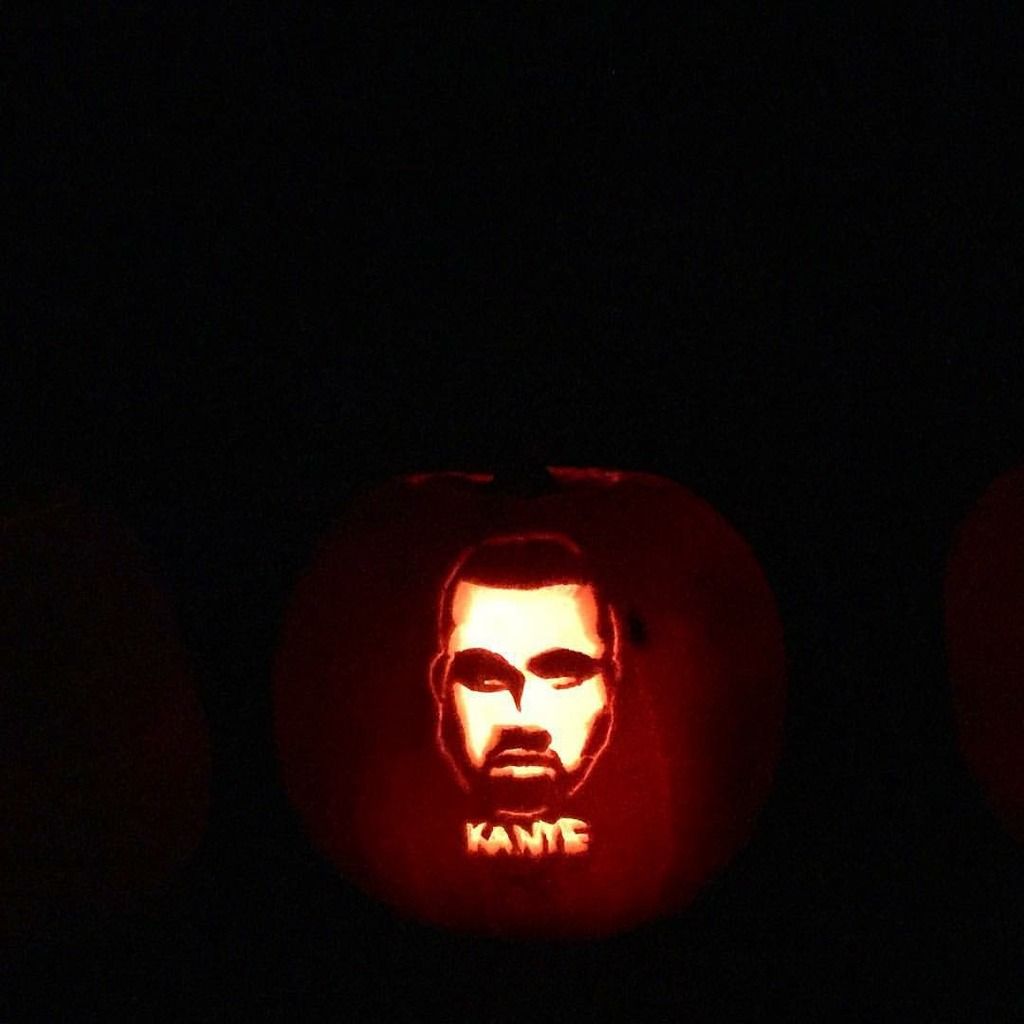 Be thrifty. If you're laying low, don't break the bank on trying to transform yourself for a few hours. Take the DIY route and make your Halloween costume, or recycle one from a previous year. I really love seeing folks go all out, but doing so can be expensive. Pretty sure I made costumes out of what was already in my closet every year I was in college. The year I was Princess Tiana (Princess and the Frog), my friend Katie made me a tu-tu that I eventually would wear any chance I got.
Attend a pub crawl or haunted house. Personally, my nerves were not built for haunted corn mazes or spooky hay rides. My cousins are tying to get me to go to Fright Night this year, but I'm really hoping everyone will change their minds. I just wish they'd sign up for a Zombie Crawl (basically the drunk Walking Dead). Those are popular these days, plus it's a good way to try new bars and make a few friends.
Volunteer. Just like Thanksgiving or Christmas, local organizations could use a little help. Last Halloween, I had tons of fun with the military families at the Fort Jackson Fall Festival. A few years before that I volunteered at the Lowcountry Children's Museum! The kids were super cute, and I got to eat the leftover candy. 🙂
Be the DD. A respectable way to skip a big celebration is to be the Designated Driver.
"Hey girl, do you wanna go to the Halloween party downtown?"

"Nope. I'm the DD tonight. Call me if you need a ride!"
Remember: there are levels to being a DD. If you're like me, your best bet is to stay home and pick up your squad when they are ready to leave. Party hopping with them could turn into babysitting and wishing you stayed home anyway. If you're really like me, you know you may never be a DD…ever in your life.
Not sure if it's the obnoxious amount of mini Snickers I get away with eating, or the corny "scary" movies, but Halloween is one of my favorite holidays–regardless of how I celebrate. Are you laying low or going all out this Halloween? Leave a comment and let me know what you're going to be up to this year!