The number of parties and get-togethers you're invited to or are expected to attend grow exponentially during the holidays. There's your office gathering, the Ugly Sweater Christmas Party, gift exchange, Christmas or Hanukkah with your family (perhaps, an additional holiday celebration with in-laws), bowl game watch parties and New Years Eve. The list multiplies by the number of professional or social clubs you're involved in. A friend told me that their kickball league is having five holiday gatherings.
We've all witnessed or committed a faux pas that has made a situation a little awkward. Below are some awkward holiday party scenarios. Some are a complete work of fiction. However, I've actually personally witnessed the majority of them. I'll leave it up to you to guess which is which.  However, all of these situations are things you may want to consider to avoid your own awkward moments at holiday parties.
Awkward Holiday Parties…
happen when you hit the open bar or spiked punch bowl one too many times.
Sure it's the end of the year. You worked hard and you deserve one night of open bar and catered goodness to celebrate. However, there's probably at least one person in the room that has a hand in your annual review. Fact – when alcohol is thrown into the mix, you see different sides of people. Do you want said person to remember how you started taking tequila shots one hour into the party and ran into the photographer causing him to break his $3000 camera?
happen when someone is wayyyyy underdressed.

Kristen is the person in the office who has never really understood the dress code. Jeans are for casual Friday. Casual Friday does not fall on Monday. Kristen shows up at the office party in a super tight and way too short bodycon from Wet Seal (yup, she still shops at Wet Seal). Cue all the subtle glances as she walks by.
happen when that one person who is way too confident on the dance floor requests "their" song.
Do you remember that scene in She's All That when Brock goes H.A.M. on the dance floor? Please my friends do not let this be  you. Or of it is you, I hope someone records it because I want to laugh.
happen when that one couple's PDA gets more out of control as the night wears on.
Your friend's annual ugly Christmas sweater party is usually very fun, but this year you're single and there's a couple that keeps bumping into you as they make out on the couch. You should move, but your phone is wedged under Tony's thigh.
happen when you get stuck in an awkward conversation with a co-worker you barely talk to.
The only thing you know about Ethel is that she's the woman that has the latest budget numbers. Suddenly, she's asking you if that's your natural hair color and your plans for New Years.
happen when a random stranger/creepy coworker/drunk intern keeps hitting on you. 
You're munching on the driest piece of cake you've ever tasted. You need a drink from the punch bowl, but that would mean engaging Lou who is hovering over the punch bowl area. You wouldn't even care, but he winked at you earlier and keeps asking why you came to the party by yourself. Go away!!!!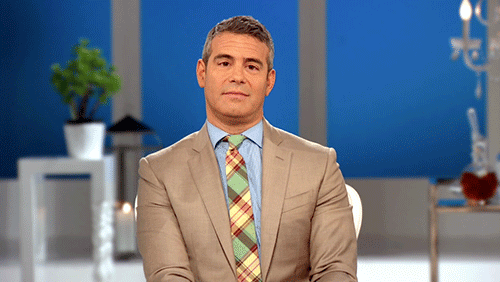 happen when the food and drinks run out.
Wait….you invited me here and only had one bag of chips, some meatballs, and a 24-pack of Busch Light. I'm out!
Do you have any stories you want to share? Have you witnessed any of these things? Feel free to leave a comment below with tales from your own awkward holiday parties.