Summer officially begins on June 20th, but the temperature outside says otherwise. Flip flops and sunscreen are the basic summer necessities, but there are a few things I've been thinking about this week that will complete the season.
Good vibes, new music and cool treats? Here are a few of my favorite things that help make the summer heat bearable.
Friday Faves: Summer Lovin'
Favorite Summer Song: All Night x Beyoncé
The first time I heard  All Night, I imagined myself swaying barefoot on the beach. It's the perfect song to dance to at a bonfire after making the s'mores I've been dreaming about.
Favorite Summer Treat: Frozen Margarita. This is definitely a treat, because I'll probably only have a couple over the summer. I avoided tequila for years, so willingly drinking a frozen margarita is a baby step.
Favorite Show To Watch While Hiding From the Heat: Weeds
I'm going to blame not having Showtime for going this long without watching Weeds. I'm on Season 5 right now, but I still have 3 more to go. On the days I plan on hiding from the sun, I'll be enjoying the AC with Mary-Louise Parker and her awful decisions.
Favorite Pool Party Accessory: Pizza float. As cute as the giant swan is, I need a pizza float in my life. There's one that fits like 7 people, but I'm not sure if I want to be stuck on a float with 7 of my friends. They're crazy.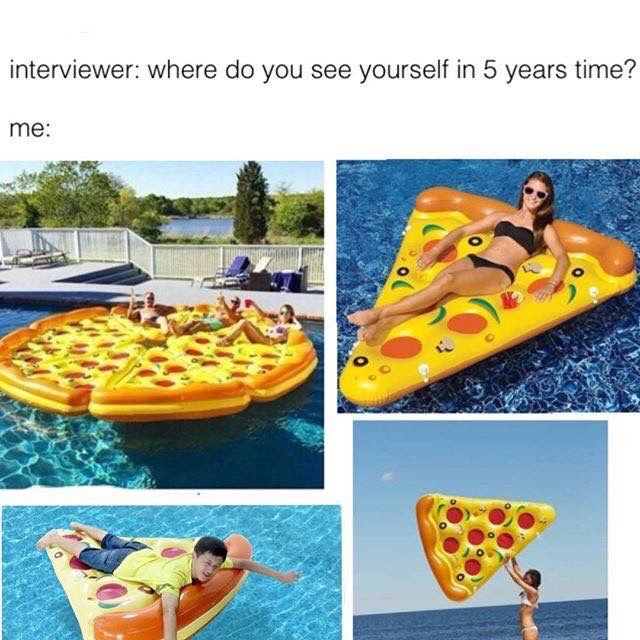 Favorite Spot For Day Drinking: Taco Boy
Guacamole and Grand Ma floaters is basically what summers are made of. Between the frozen screwdrivers and the tempura taco, I could live at Taco Boy.
What are summer favorites this year?