MARTA's service population is 1.7 million in the City of Atlanta, Fulton and DeKalb Counties. (MARTA) Not gonna lie, I just found out the exact numbers, but I knew it had to be huge. Before I moved to the Big Peach, someone told me "MARTA is smarta". I probably trusted that opinion too much, because it helped with my decision to move as soon as I could–without a car.
Public transportation is my lifeline. If a MARTA bus or rail line can't get me there, I'm probably not going. Yes, it's prevented me from some experiences and opportunities–but my has it given me plenty of stories. Like the one time a paraplegic creepishly scooted towards me while singing "If This World Were Mine", or when I almost died crossing the street trying to catch the bus that was 2 minutes early. And it doesn't stop there, even when I'm not pretending to listen to music so no one will talk to me–I'm a magnetic force for strange conversations. My plan is to use this blog to share my sketchy, yet eye-opening public transportation stories with you. But before that day comes, I'd like to share the things I've learned to never leave the house without before starting my MARTA adventures.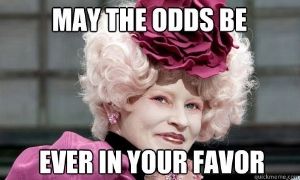 MARTA Survival Kit
Headphones: Even if I'm not listening to anything, they're great for pretending like I don't hear the cat calls. On a good day, I like to listen to what my fellow MARTA riders are talking about: politics, trap music, TV shows etc.
An entertaining text thread, or a book to keep you occupied.
Fully charged cell phone/tablet battery, and if it isn't fully charged–make sure you pack the chargers for those devices. (I've only had to use the train station's outlets twice. I wasn't electrocuted, so that's a plus.)
Water/snack: For me, this depends on the length of my trip–mainly because I don't want to have to use the little girl's room until I've reached my destination. I packed a PB&J for my trip to the Mardi Gras Bar Crawl, because, reasons. If you forget a snack, there are a few vending machines at the MARTA train stations, and if you're lucky the credit card option will be working.
Transit app on your smartphone. I use it to map my routes, regardless if it's 15 minutes away or 2 hours away. The app lets me know which bus to take and when to take it, to get me to my destination on time. If you want to save your smart phone's battery, there are maps on the bus and at the rail stations.
Most importantly, your Breeze Card. If your bank account allows, keep this thing loaded. The last thing you want is to be cashless with an empty Breeze Card. I've missed a few trains reloading my card outside the gate, and I've almost missed a few buses forgetting I didn't have cash on me.
There are a few other things I left off the list, so I may have to write a MARTA Survival Kit 2.0. I hope this makes your public transportation trips a little easier. Do you have anything to add to this list, or have you ever seen me during your MARTA troop?! If so, tweet me @TheAceAlexa to say "whaddup?"
Coming soon: MARTA etiquette. I could probably write an entire book on that subject, so give me some time to get my thoughts together