Last week I wrote a post on how to survive a MARTA ride in Atlanta. This week I want to explain how to not be "that person" on the bus or train. Regardless of what city you're in, you will come across a few folks who forget their manners. I get that public transportation isn't as convenient as having your own car, so sometimes you have to get things done on the run–BUT, there is always a better way to do so.
Let's start with phone conversations. The one really gets me. A few weeks ago, I was on the bus with a man conducting a training session via phone. SIR! He should've stayed where he was or postponed. If you've ever been on a bus, you know they're noisy. You have to raise your voice, and basically yell sometimes, to be heard. Imagine him raising his voice trying to explain important information. It was tew much. Then you have those who want to spend 10 minutes with their conversation on speaker phone. If it's not urgent, wait until you get off the bus/train. Imagine what it what sound like if everyone on the same trip did this?
Let's move on to loud music. I like zoning out to my jams just as much as the next person, but I've learned to live with the mistake of forgetting my headphones at home. I'm sitting here minding my business, and you're playing your music loudly, without headphones like this is a scene from Breakin'. If you're going to do that, the least you can do is bust a move. On the contrary, doing it for the Vine or for the Gram might get you boxed off. Seriously. There is no need to draw attention to yourself if you're not in danger. Don't get me wrong, I'm always down for a good time, laugh and dance off–but why are you screaming and jumping up and down on a train ride? WHY?! Have several seats…literally.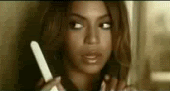 Speaking of seats, let's move on to where you should sit. If there are 100 empty seats, why would you choose the one right next to me? You can have all the personal space in the world, but something about my Resting Bitch Face told you to pick me? Nah. The least you can do is skip a seat. (Obviously, this doesn't apply to the elderly or disabled, especially when I'm sitting in a seat close to the door.) Which brings me to my final issue, sitting on the outside seat and playing dumb when someone needs to sit there is the most basic thing you can do when the bus is full or almost full. Not only is it common courtesy to offer someone a seat, it's common sense. Sorry not sorry if sharing a row is inconvenient for you, but that's a price you pay for not using your own vehicle.
The craziest part of all of this is that I'm ALWAYS the one stuck next to or behind "that person". Maybe it's a coincidence. Maybe it's the law of attraction. Maybe the strug' life chose me.
Sorry (kind of) if I'm coming off a little rude, but I'm a big believer in treating people the way I want to be treated. Think about this post before you decide to have a conference call or disco party during your next ride. Do you feel me, am I exaggerating or are you "that person"? Tell me all about it by leaving a comment or tweeting me: @TheAceAlexa!