I love old family photos–even when they're not of my family! The stories behind them, the awkward poses and bad hairstyles…I just can't get enough!
Karen Alexander, known to me and many others as Auntie Karen, took our family photos and other special occasions to the next level with Polka Dots and Pearls! From new babies to beach days and random cousin play dates–Polka Dots and Pearls adds a fun twist to our favorite memories. I love all of the images, but this post is to show-off the ones that are special to me!
 The "Back in the Day" is my personal fav because it features my 2 cousins, baby sister and yours truly. If you go to the house of any of my family members, chances are they have a version of this picture hanging around somewhere.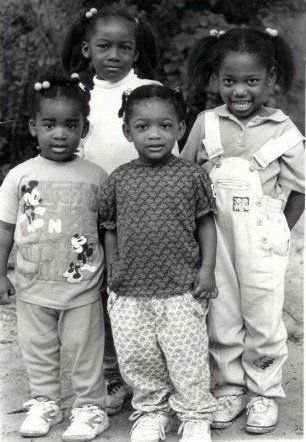 The Proud Brown Lady also holds a special place in my heart. Auntie Karen created it after we went to SC Pride last year. It was done in just enough time for me to wear to Atlanta Pride a few weeks later!
The Bourgie Baby is my super cute little cousin, who is now 13. He's not so bourgie anymore. Haha.
As awesome as my family is, not all of the Polka Dots and Pearls images are based on our portraits. The African-American culture and traditions are also an inspiration.