Tis the season for sharing dopeness. Some of you may have seen the touching video of actress Essence Atkins' washing the feet of a stranger. I'm not that deep. Sorry. But I am here for uplifting my sisters, and sharing their greatness. In September, I shared 4 of my favorite #BlackGirlBloggers with you. It was hard to narrow it down, so here I am with 4 more.
Write On Kiah x Kiah McBride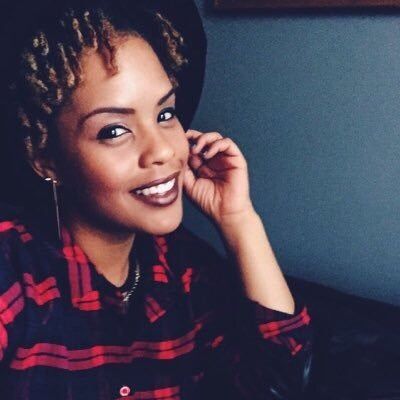 I had the pleasure of meeting Kiah, now Managing Editor for XO Necole, earlier this year at The Indie Byline's Melanin and Mimosas.She gave me all the Poetic Justice vibes.
Favorite posts:
The Truth About Love: I'd be lying if I said I didn't shed a tear while reading this. I can't stress enough how much I love when an artist tells her/his story, and it helps me understand my own. I'm literally living through Kiah's transparency.
Change Your Perspective, Change Your Life: I need to read this every damn day. Lately, I've been having some good days, but also some really, really bad days. I waste time getting "lost in my self-pity", when I could be focusing on shifting my thoughts and working harder…or at least getting out of the house. On top of that, I'm bombarded with Instagram inspirational quotes and gym selfies. (Staying off social media would be a lot easier if I wasn't a social media manager.) As many times as I've watched and read The Secret, I seem to forget that thoughts become things. I can relate to Kiah more than the folks featured in The Secret, so maybe I should focus more on this post instead.
Favorite quotes:
"Cherish your battles, for they are the key to your wins."
"I just don't care to lead guys on for a free All-Star meal at the Waffle House." LOLOLOL (Insert all the laughing emojis here!)
So Fundamental x Trelani Michelle
How could I not learn more about the author of a book titled "Women Who Ain't Afraid to Curse When Communicating with God"? HOW? I bought the e-book to help with writer's block and motivation, and it was love at first click.
Favorite posts:
How to Pray When You're Spiritual vs. Religious: When I read this, I immediately thought about the time I fixed my lips to ask, "How do I know God is real?" and my aunts basically filled out the adoption papers for my mama. I could not wrap my mind around how there were so many religions different than the one I was born to believe in. It was tew much.  "I'm more spiritual than religious" are words I've said too often without really understanding what I was saying. But alas, Trelani be knowing.
I Reserve the Right to Change My Mind: *cues Adele* Hello? It's me... This one hits home for a few reasons. 1- I needed someone to confirm that it's okay to say, "I don't want to do this today. Why? Because I don't want to." 2- I needed to realize this also meant people who've broken promises and left my life had the right to do so. They can change their minds just like I can.
Favorite quotes:
"I reserve the right to change my mind, because I continuously evolve and because my first responsibility is my own happiness."
"Because you agree with  most of what someone says, don't allow that to make you question your beliefs that conflict with theirs. Regardless who it is."
Life in a Pile x Candice McCoy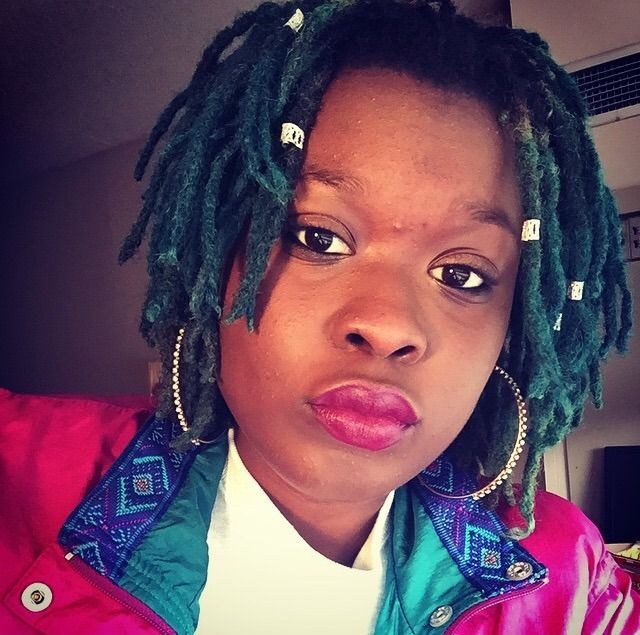 Not only is her hair super awesome ;), but so are her words. Warning: Candice keeps it one-hunnit aka she uses "adult" language in her post when necessary, which I love.
Favorite posts:
*Cries in Powerful Black Girl*: Ha. Do I even need to explain my love for this? Naaaah, I don't. That's another post for another day.
Slow Down You're About to Pass Your Purpose: I'm pretty sure I Forrest Gump ran straight pass my purpose multiple times. I'm always stuck between accepting an opportunity too fast and sleeping on my big break. I've never been forced to really do anything, but I have made decisions based on what I thought other people would think of feel. Remember what I said about understanding my own story through someone else's? Yup, this is it.
Favorite quotes:
"Maybe God is not blessing you with a boss because His plan is for you to become one. You just haven't slowed down enough to start preparing for that blessing." COME ON, SOMEBODY!
"Until you realize that everyone you love will not and isn't supposed to love you back, you will always be love's prey."
Write Laugh Dream x Ashley Coleman
I stumbled upon Ashley on Twitter when she was dropping some writing gems, and recently participated in her webinar.
Favorite posts:
Transparency vs. Oversharing I used to be a REALLY private person. I've been told by several people that I was "mysterious". Social media and unlimited text messaging has definitely changed the game for me.  Writing was always my way to express my thoughts and feelings, but most of the time I wrote for myself. I identify myself as a personal blogger. Writing how-to's and reviews are like getting my teeth pulled or taking out micro-braids for 12 hours. But it's hard to decide what I want to share about my life, and how to share it. That's why I loved reading this post.
Playing Savior: I read the opening quote from Rihanna, and was like "Okay. This is about to get real." Many moons ago, I slipped, fell and rolled myself into my first relationship. All the red flags, and side-eyes from some of my friends, were there. "If it makes you happy," they said. "I support your decision," they said. Nah. They should've dragged me down the street kicking and screaming. I was wheeled in with heart-to-hearts about life and past heartbreaks, and I made it my business to heal those wounds. Ashley came through with this one.
Favorite quotes:
"But you will find, for your mental wellness that you will need to define and celebrate the small successes along the way. It's not a race. It is a journey on a path that was created for you to fulfill your own God given purpose."
"As selfish as it sounds, you have to come first. You are no good to yourself constantly trying to drag someone else out of their own hole."
If you haven't noticed by now, the women on this list are writers first. But don't get it twisted, because they're also about their business. Are you a fan of any of these soul sistahs? What other dopeness are you reading these days?