Happy Friday, y'all! We hope your week has been fantastic or you at least have some great plans for the weekend! Mockingjay Part 2 anyone? Today we're sharing some of the things we're currently loving in our first installment of Friday faves.
Ace
Fave Tunes
If y'all didn't know, I love trap music. Don't let the specs and locs fool you. I've been jammin' to VT's "I Might Be" all week. (Like most trap music, this song is not kid or grandparents friendly.) Patiently waiting for the day to put "She don't even wear Jordans. She don't like Michael Kors" as an Instagram caption. It's my #Dab song. A lot of people are calling the Dab the "Cam Newton dance", but um…as much as I love seeing him do it–he didn't create it sooo.

Fave Fall Flavor
Everything pumpkin flavored went on sale after Halloween, so I'm still getting rid of this Pumpkin Spice Pie creamer. But let me tell y'all about these blessings by Creative Snacks Co.:  Pumpkin Pecan Granola and Yogurt Pumpkin Pretzels. I shamelessly ate a bag of each, which is why I don't have any pictures to share with you. Sorry, not sorry.
Fave Netflix Binge
Over the summer I randomly watched an episode of The Blacklist. I did a lot of eye squinting, so I had to know what happened in the previous season. For some reason, Red Reddington really annoys me, but I can't stop watching. I have to know what caused his obsession Elizabeth Keen. On top of that, I have one more episode of Master of None I'm saving for a day where I really need a good laugh. What I thought was just a trending topic on Instagram and Twitter, turned out to be a few hours of me laughing out loud. Hopefully I'll finish the season before getting sucked back into season 4 of Grey's Anatomy. Be still my heart.
Donni
Fave Tunes
Adele's album just officially came out today and it's not available for streaming (get that money Adele), so it's not on my faves quite yet. So you know what album is on my faves – please don't judge – Justin Bieber's Purpose. He released 11 dance videos for all the songs on the album: Purpose: the Movement. Let's be clear it's not Drake in "Hotline Bling,"  or let's say Queen Bey when she dropped her visual album but I kind of love it.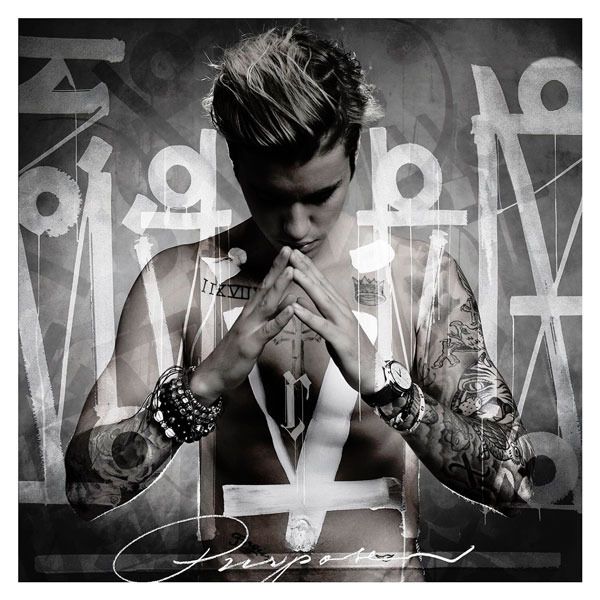 The Ed Sheeran collab "Love Yourself" is really good. "Trust" is a low-key banger. Then to top it all off Nas is featured on the deluxe version of the album on "We Are". I was listening to the album on Spotify for the first time and was jamming along and literally had to pause and double-check that my ears were not deceiving me. Yup, that's Nas. JB coming to Atlanta in April and I'm really tempted to buy tickets. Can a 26 year old without a teen sister go to a Justin Bieber concert?
Fave Fall Flavor 
I love my red cup of Starbucks just as much as the next 20-something, but my friend put me on to this Salted Caramel Black Tea which you can get from Walmart for under $3. Makes me rethink how much I'm spending at Starbucks.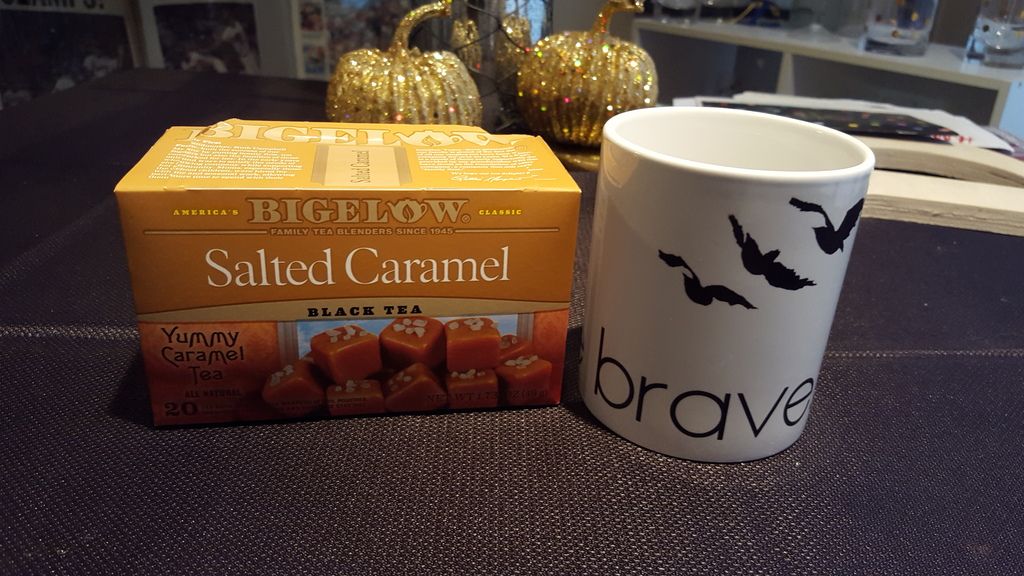 Fave Netflix Binge
 Last weekend while Rhonda Rousey was getting the surprise of her life, I was discovering Aziz Ansari's Master of None. Tom Haverford may not make my list of fictional crushes, but he is one of my favorite fictional characters.
And now Dev from Master of None is my new favorite character. I knew I was going to love this show when the opening scene has Ansari's character Dev googling if you can get pregnant by "those little guys who like to come out before the big party" while trying to decide if he should go buy Plan B. Also I love that Aziz's real life parents play Dev's parents. The show is hilarious and if you're looking for your next Netflix binge I would definitely recommend you add this to the list.
What are your current favorites? Let us know in the comments!