Coffee is the glue that holds a lot of us together.
Maybe it's the aroma. Maybe it's the caffeine. Maybe it's all in our heads. Either way, coffee is love.
Growing up, it never really made sense how folks on TV could casually sip this black stuff, and look super cool while doing it. To me, it looked like they were drinking tar out of a mug. An occasional Starbucks Frappuccino was all the coffee I needed, until my senior year of college. While trying to juggle studying, being active on campus and working, the naps were not enough. And like most college students, I sometimes performed these activities hungover. Such is life. Between the free coffee at work, and balling out on Starbucks with my refund check–I didn't even bother buying a brewer for home. That eventually changed a few years later, and my daily cup of joe became a bare necessity. (Yes, I saw the new Jungle Book over the weekend.)
Last month I stumbled upon a 4-day "cleansing" challenge on Facebook. It seemed doable:
No chips
No red meat
No pork
No candy
No fried food
No alcohol
No coffee
Wait…no alcohol OR coffee? What kind of cruel and unusual punishment is this?
Here's what happened during my 4 days without coffee.
I fell asleep in the middle of a webinar.
It was like a drunk nap. In my mind, I thought I could close my eyes for 15 seconds, and magically have more energy when I opened them. Instead I woke up an hour later. Didn't see it coming.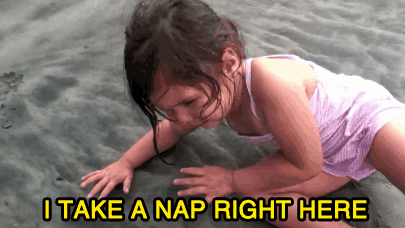 I tried to read my shirt in the mirror.
While brushing my teeth, I squinted to get a clearer vision of how awful I looked. I asked myself, "Where did I get this shirt from?" "What does this say?" Turns out I was trying to read the words Teenage Mutant Ninja Turtles…backwards.
I ignored 40% more phone calls than usual.
I just couldn't be bothered with anyone else's foolishness. COULD NOT. I barely had the energy to deal with myself, so actually listening was a lot to handle. Even pretending to listen was a lot to handle.
My nightly meditation session turned into 7 hours of sleep.
Seriously? Seriously. I had the nerve to think I could survive being on a couch in silence with my eyes closed for 20 minutes. THE NERVE!
Kudos to people who function without coffee. You deserve all the awards! Anything is possible, but I need an effective substitute before going without coffee again! As I type this I'm sipping on hot lemon water to see if it does the trick. I'll keep y'all posted.
How long have you gone without your caffeine fix? What alternatives did you use to keep you energized?