Tea time can mean a few different things when you're from the south: time to make sweet tea, time for a tea party on the porch or time to spill the tea (also known as a serious gossip session). Imaginary tea parties are basically a childhood necessity, which is why I was so excited to receive a Tea Time invitation from Johnny Caldwell & Taneka Reeves, also known as, Cocktail Bandits. It was my first tea party that involved real tea, real food and real people.
If you don't recognize the duo from your own Instagram feed, you probably recognize them from mine. The curly ladies who talk cocktails daily give an urban, feminine perspective on wine, spirits, cigars and the good life (cocktailbandits.com). Taneka is actually responsible for convincing me to give tequila another try; and I don't have any regrets…yet.
The boozy besties combined a southern tradition with two of my favorite things: alcohol and food.
Tea Time Snacks:
I can't decide which snack from Hamby Catering I loved more: the cucumber tea sandwich, shrimp sandwich or mini pecan pie. Thanks to martinis, green olives have not been on my favorites list, however, I put that behind me for this cucumber sandwich. I survived, and went back for more.
Tea Time Sips:
After returning from my first trip to the food table, I snuck the rest of that Firefly shot into my Earl Grey Charleston Plantation Tea.
Fun facts: Charleston Tea Plantation is the only tea plantation in North America "where you can see hundreds of thousands of tea bushes stretching out acre after acre for almost as far as the eye can see" (charlestonteaplantation.com)! It has been the official tea of the White House since 1987. 

The traditional tea and Charleston Single recipes were great, but the Cocktail Bandits' Peninsula Tea stole the show. The taste was even better than the presentation. If you love sweet tea and/or ginger, be careful with this recipe. It might sneak up on you.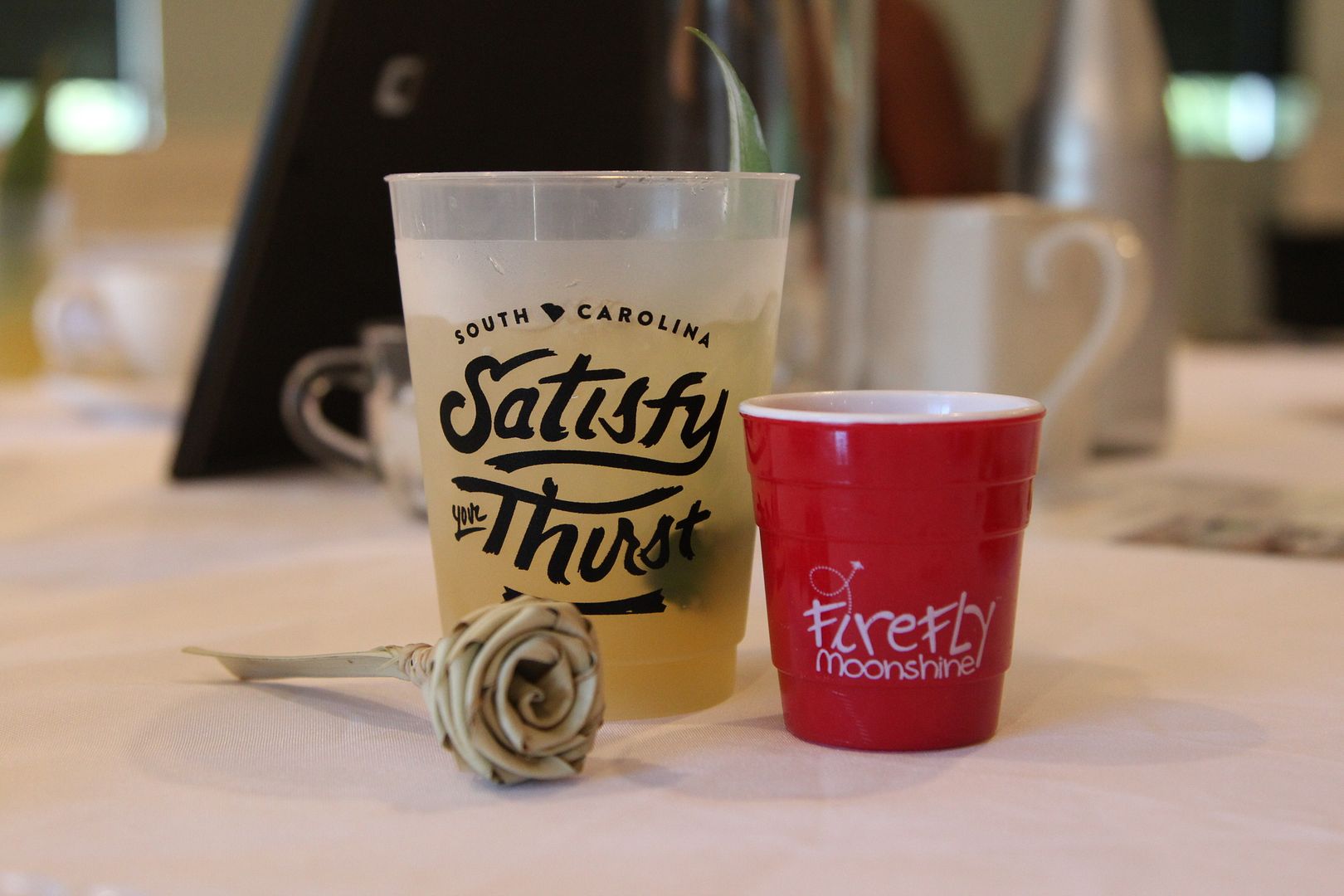 The classic tea sets, great people and good vibes were perfect for an early Saturday afternoon. So yaaaaas, Cocktail Bandits for making adulthood a little easier.

I have lots of cute pictures to share, but I didn't want to turn this post into a photo album. I plan on sharing them soon. Now is the time for you to subscribe to the blog, so you don't miss the post! For more Tea Time pictures, delicious recipes and future events– follow the Cocktail Bandits on Instagram: @CocktailBandits
Are you a tea lover? What are your favorite ways to shake up traditional recipes?
Cheers!
photos: abxcreatives